The ABCs of travelling with children
Part 1: The packing list for families with children
The most important items to pack for the trip are the first to be used
What to bring on the trip? Are you sure you have packed everything you need?
While an adult wonders if the passports and toothbrushes are packed, or if everyone has clothes for the weather, including walking shoes, the most important part from the children's viewpoint is what is along for the start of the trip.
So, the most important items to pack are not a sufficient amount of clean underwear and sunglasses, but rather (and in this particular order)
A bedtime toy
Entertainment
Snacks
Sun hats and nice dinner clothes for dinners will mean nothing if any of these three items have been forgotten. The bedtime toy can determine the success of the entire trip. The bedtime toy must be treated as a respected guest for the whole holiday: nothing is too much to ask for it.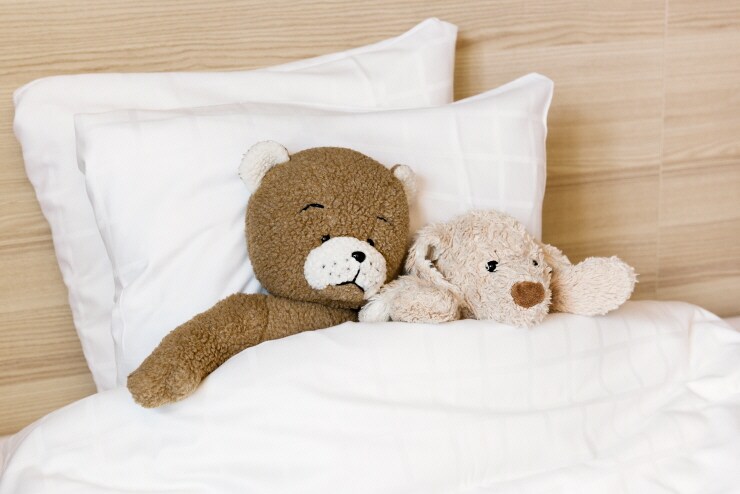 Even if the toy is left at home after several reminders and promises of remembering it, no distance is too far to turn back for it. If the distance is too far, the toy must be delivered by post.
Entertainment and snacks are consumed as fast as possible after the start of the trip no matter how long of a trip lies ahead. There should be plenty of viewing/gaming material on the tablet, in order to tackle road work and traffic without losing face. The snack bag has to be opened while home is still visible in the rearview mirror.
When the car finally stops in the hotel yard or the train stops at the station, children wonder why the adults are still stressing over all of the things left unpacked. After all, all of the important things were brought along.
Scandic's family-friendly hotels are always easily accessible whether arriving on holiday with your own car or with public transportation. Children under 13 years of age stay for free and always receive a welcome gift.
How does the holiday look through the eyes of a child? Watch the video series!
Book - best price guaranteed