Climate impact calculated menus
Here at Scandic we are proud to be able to offer climate impact calculated party and event menus from 2020 at our Swedish hotels, where each portion's climate impact is reported in relation to a daily climate budget for food.
Since an active decision was made in the early 1990s, Scandic has worked on driving and leading sustainability development in the hotel industry. As a part of this, from 2020 we are offering climate impact calculated party and event menus, where each portion's climate impact is reported in relation to a daily climate budget for food.
The climate labelling gives our guests a clearer picture of the impact of each dish and an opportunity to make an active choice from a climate perspective.
climate smart. Always delicious!
The recipes for events and parties have been developed by Scandic's culinary team. The team is made up of seven representatives under the management of Scandic Sweden's chef Pontus Wellén. The participants represent different hotels and regions in Sweden, and they all stand out in particular ways in terms of creativity and sustainability in the kitchen. Climate impact calculation of the recipes has been carried out by Orkla Foods Sweden.
Scandic's climate impact calculated menus are available at all hotels in Sweden from February 2020.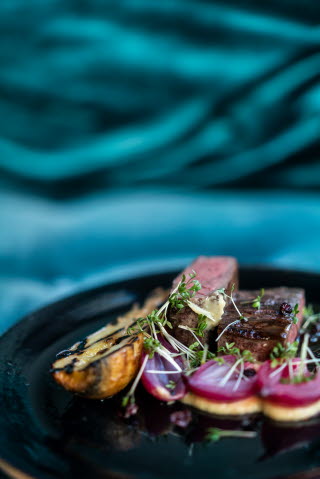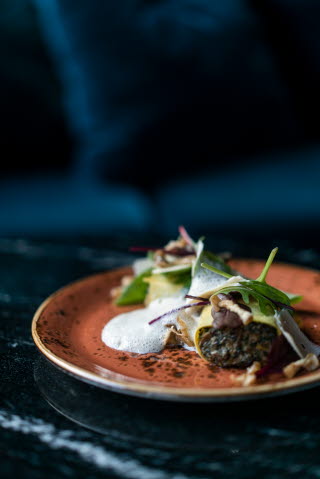 How climate labelling works
Climate impact is calculated as greenhouse gas emissions and is expressed in carbon dioxide equivalents (CO2e).
Halving climate impact through changed eating habits is in line with what broad scientific studies say and is necessary to contribute to the UN climate goal of limiting global warming to 1.5 degrees.
In Sweden, our climate impact from food today is on average 5.5 kg CO2e per person per day and halving it means 2.7 kg CO2e per day and person. This is our daily 'climate budget'.
The climate impact of the recipes in Orkla Foods Sweden's recipe bank has been calculated using the RISE climate database for food, industry data for transport, and data from producers and Orkla's factories.
Climate labelling shows the amount of climate impact a portion of the recipe has, and what proportion of your daily 'climate budget' is represented by the portion's climate impact.
A lower percentage therefore means a lower climate impact. So, for example, a lunch should be around 30% if you want to stay within your daily climate budget.