Hotels close to the northern lights
Scandic has hotels in very many areas in northern Sweden, Norway and Finland, from where you have a great opportunity to experience the northern lights. Here is a selection of the best places.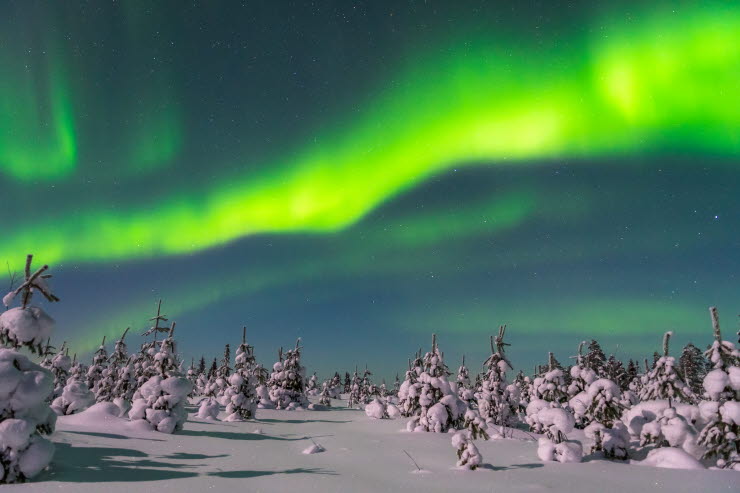 Northern lights in Ruka Kuusamo
Did you know?
The northern lights are caused by electrons and protons from the sun colliding with gas particles in the earth's atmosphere.
The northern lights are formed in the polar regions because the particles are drawn to the poles by the earth's magnetic field.
The best time to see the northern lights is on a cloudless night between October and March.
The most common colour of the northern lights is light green.
The northern lights usually occur at an altitude of about 100 km.
Find the right hotel for your northern lights experience: