10 lat Scandic Polska
Świętujemy 10 rocznicę hoteli Scandic w Polsce! Świętuj z nami i ciesz się 10% zniżką na noclegi oraz posiłki we Wrocławiu i Gdańsku.
NA ZDROWIE – ŚWIĘTUJ Z NAMI
Szerokie plaże, malownicze stare miasto oraz różnorodna kultura – polskie miasta Gdańsk i Wrocław mają wiele do zaoferowania. Scandic Polska jest już w Polsce 10 lat i chcemy świętować to z Wami. Zarezerwuj pokój oraz pyszne dania w naszej restauracji już teraz w obniżonej cenie.
Co zawiera oferta?
Kiedy obowiązuje?
We wszystkie dni od 1 Kwietnia do 31 Grudnia 2019.
Jak mogę zarezerwować?
Rezerwuj online na naszej stronie internetowej korzystając z kodu: 10YEARS
Rezerwuj do 31 Grudnia 2019
TO CZEKA NA CIEBIE W GDAŃSKU I WROCLAWU:
Stare Miasto w Gdańsku
Romantyczne alejki oraz sławny gdański Żuraw. Odwiedź zakątki historycznego centrum Gdańska.
Najpiękniejsze widoki Wroclawia
Odkryj "Najlepszą Europejską Destynację roku 2018" od bogatej historii do nowinek technologicznych.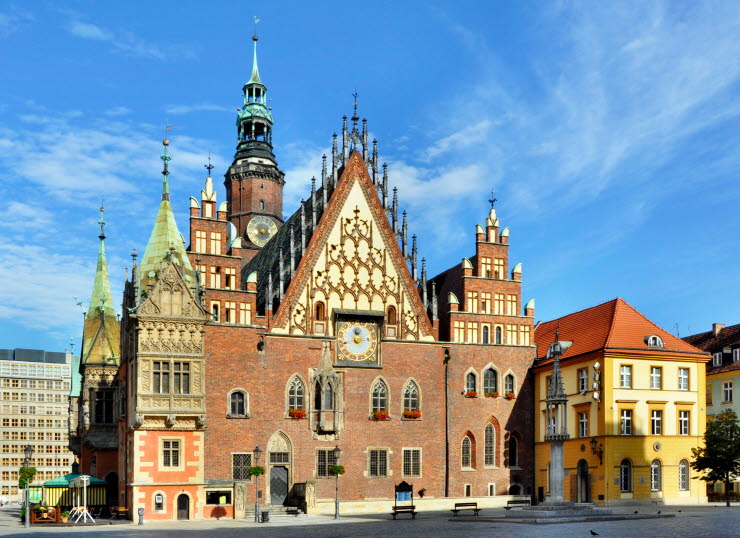 Najpiękniejsze widoki Gdańska
Odkryj unikalną historię Gdańska, niezwykłą architekturę i historyczne ulice.
Wrocławskie Krasnale
Znajdź Wrocławkie Krasnalne oraz poznaj ich historię.
The fine print
Okres obowiązywania oferty: 1 Kwietnia do 31 Grudnia 2019. Oferta dostępna w hotelach Scandic w Polsce, rezerwacji można dokonać online na stronie internetowej Scandic korzystając z kodu: 10YAERS. Otrzymasz 10% zniżki na nocleg oraz posiłki podczas swojego pobytu. Oferta uzależniona jest od dostępności, obejmuje limitowaną ilość pokoi. Rezerwacje są bezzwrotne, nie podlegają zmianie lub anulacji. Karta debetowa/kredytowa zostanie obciążona w chwili dokonania rezerwacji. Oferta nie łączy się z innymi promocjami. Zawiera podatek VAT. Policies