Wellness at The Nest - Stockholm
Relax at Downtown Camper by Scandic in Stockholm with entry to our wellness area.

half-day package in heaven
Exhale and recharge your batteries with our half-day package at The Nest. Start with breakfast or lunch.
What's included?
Wellness tray. Served upon request between 07:30–20:00
Entry to The Nest Wellness between 07:30–13:30 or 14:00–20:00
DIY kit with Downtown Mist Bodycare (5 products used in combination with a 'ritual')
Loan of a bathrobe and towel, slippers to take home
Our mini buffet of refreshments and snacks
Free entry to our gym and all the hotel's daily activities
'Surprising Service' and mile-wide view of Stockholm are always included in the package of course!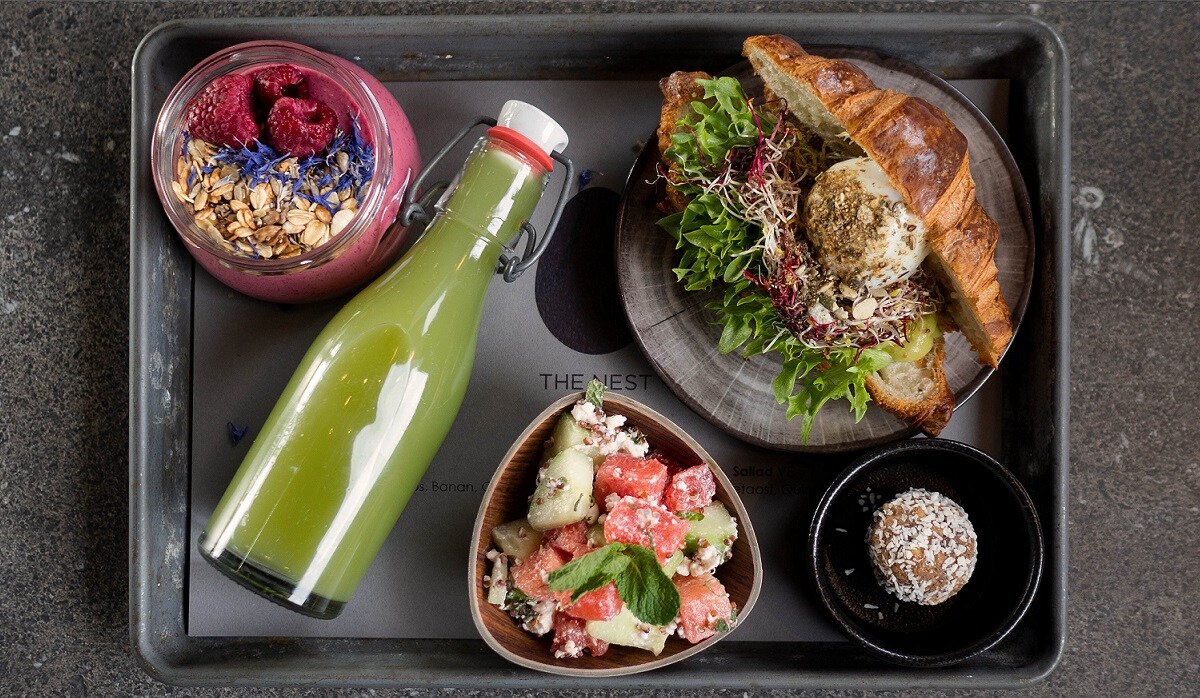 When can I book?
How do I book?
What does it cost?
The fine print
You may change or cancel the booking until 18:00 local time on the day of arrival. Pay in conjunction with your stay. All guests aged 16 and over are welcome to The Nest.