IKEA FAMILY Offer
Exclusively for IKEA FAMILY members - stay for 3 days, pay for 2. Check in at all our Scandic Hotels in Sweden with your whole family. Only bookable with code IKE.

"Perfect for families", (Marcus B. from Vienna on TripAdvisor)
There's lots to discover in Sweden – two days are not really long enough. So simply stay for three days with your family and pay for just two. As a member of IKEA FAMILY in Germany, Austria, Switzerland the Netherlands and France, you'll get this offer exclusively in all Scandic Hotels in Sweden.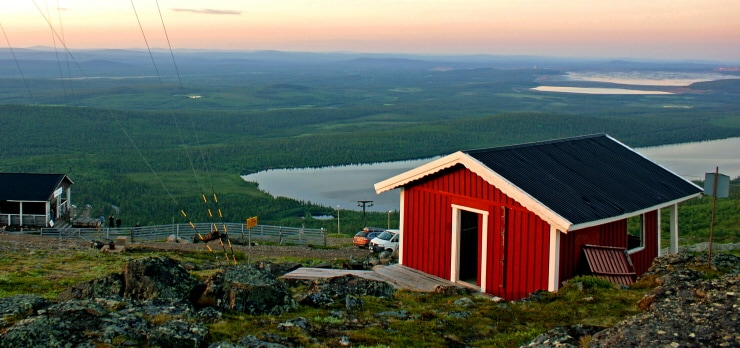 In our 79 hotels, families can experience traditional, Scandinavian hospitality in a modern atmosphere. In addition to being family friendly, Scandic also places particular importance on sustainability and inclusion, and this is reflected in many of our hotels. You can expect the following in our Scandic Hotels:
A spacious family room
Flatscreen TV
Breakfast with lots of organic and FairTrade options and special children's breakfast included
Welcome gift when you check in
Exciting play areas and
Lots of privileges
are just some of the typical Scandic benefits.
How do I book?
This offer is only bookable with the code IKE. Please chose the hotel you want to stay, the number of persons and the date (be aware that you chose at least three days).
Scandic – accessible and sustainable
With Scandic, you can check in with a good conscience. For over 20 years, we have done our best to make sure we are one of the most sustainable hotel groups. Everyone is welcome. Scandic enables those with physical limitations to enjoy as relaxing a stay as anyone else. Whether a wheelchair user, someone with a sight or hearing impairment or those with allergies, our hotels are generally accessible and offer suitable solutions to meet the needs of various disabilities.
The fine print
This offer (35% off a three-night stay on the flexible day rate) can only be booked online on this page with code IKE and is only valid with an IKEA FAMILY card. In Italy this offer is also available for IKEA Business members. This special rate is valid for all Scandic Hotels in Sweden from 1 October 2018 to 30 September 2020 on all days subject to availability and is only valid for stays booked within this period (last departure date is 30 September 2020). The rate is non-refundable and cannot be combined with any other offers. Reservations cannot be changed or cancelled. Your credit card will be charged when you make the reservation. Breakfast is included. Please read our terms and conditions.