A meeting place in the heart of the city vibe.
Teaterbrasseriet is located at the intersection of Kungsgatan and Vasagatan, ideal for a business lunch or dinner with good friends. Its central location and great atmosphere make our brasserie the perfect meeting place if you want to experience the city vibe, minutes from all that Stockholm has to offer. Begin your evening with a delicious dinner before enjoying a drink in our bar. Relax and leave the rest to us.
Sundays at Grand Central
Gather new energy here with us to tackle the week ahead. Bring your friends and talk about the weekend with something to eat from our bar menu. Delicious simplicity in relaxed surroundings. Why not sit back in our armchairs and relax with a drink? Energising beats played by our DJs will help power you through the demands of the week ahead. We open at 12:00.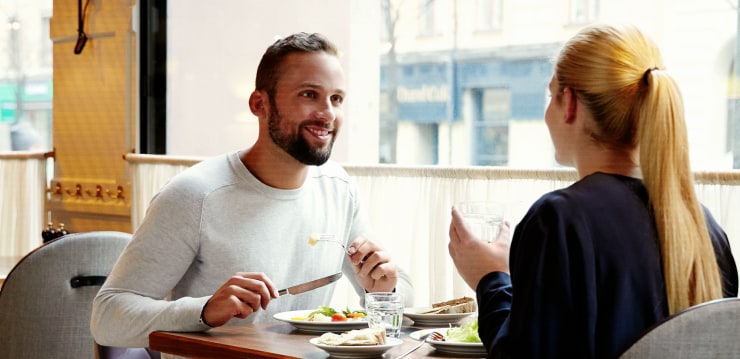 Table reservations for larger groups
If you're a larger group and would like to have dinner here, we recommend that you book a table. This is most easily done via email: bokalunch.grandcentral@scandichotels.com
Our restaurant does not accept cash payments. We accept most cards, such as VISA, MasterCard and American Express. Cash payment is accepted at our hotel reception.
Opening hours
Opening hours
Breakfast: Mon-Fri 06:30-10:00, Sat-Sun 07:00-11:00
Lunch: Mon-Fri 11:15-14:00, Sat-Sun Closed
Dinner: Mon-Sat 17:00-23:00, Sun Closed