Combine your dinner with some evening entertainment
After dinner you can drop by our bar, where our bar team have mastered the art of mixing cocktails. Our great service and relaxed atmosphere appeal to both Stockholm locals and hotel guests. Our location, at the junction of Vasagatan and Kungsgatan, is ideal if you feel like a night out on the town later in the evening.
We are also open for lunch at the weekends
Our popular barbecue lunch, served on Fridays, is now also available on Saturdays and Sundays from 12:30–15:30. In addition to our dish of the day, you can also enjoy a large salad buffet, soup of the day, a large selection of breads, and (best of all) a sweet table of mini desserts. All this for just SEK 195 per person. Bon appetit!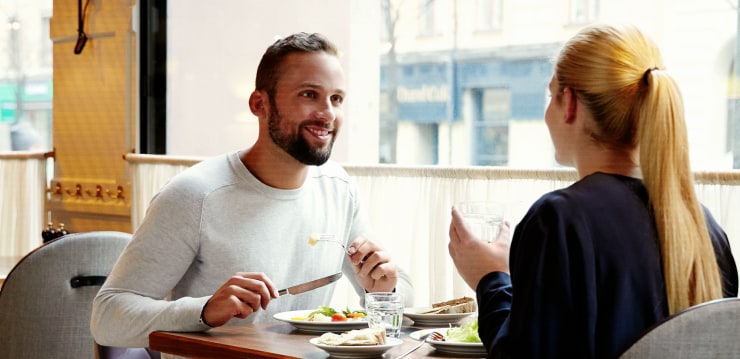 Table reservations for larger groups
If you're a larger group and would like to have dinner here, we recommend that you book a table with us. This is done most easily via email: bokalunch.grandcentral@scandichotels.com
Our restaurant does not accept cash payments. We accept most cards, such as VISA, MasterCard and American Express. Cash payment is accepted at our hotel reception.
Opening hours
Opening hours
Breakfast: Mon-Fri 06:30-10:00, Sat-Sun 07:00-11:00
Lunch: Mon-Fri 11:15-14:00, Sat-Sun Closed
(: Mon-Sun Closed)

Dinner: Mon-Sat 17:00-23:00, Sun Closed