#Wattbikeatom
Are you looking for an overnight stay with a twist? Room 201 at Scandic Vulkan is decorated in partnership with Concept, Wattbike and Hjelperytterne, and offers the market's coolest exercise bike.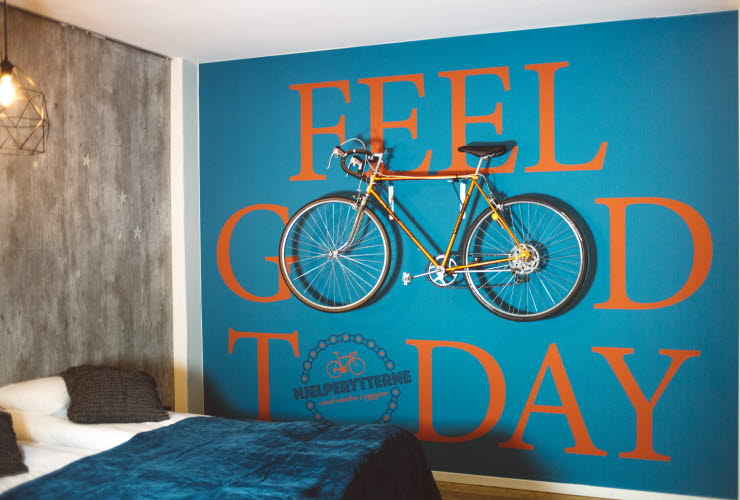 a room with a heart
Here you can challenge yourself with recommended training programmes created by our room ambassador, Ingrid Moe. Ingrid is on the Norwegian national cycling team. She was Norwegian champion in cyclo-cross in 2018, and won Norwegian cup cyclo-cross 2017 and 2018, as well as Norwegian cup road race 2017 and 2018. The best ambassador we could wish for!
In this room you can put your leg power to the test, have an intense interval session, or just enjoy a calm Sunday ride.
Hjelperytterne is a new Norwegian cycling concept. Hjelperytterne cycle to help others – at the same time as having great cycling experiences. Hjelperytterne's main task is to collect money through cycling so that others can have a better life.