The words of the winners
Dennis and Maria won the luxurious hotel weekend in Stockholm. Get to know them a bit more and read their full story of their thoughts and how they felt before, during and after the surprise.

What did you think at first, when you thought there was a 'misunderstanding from the head office'?
– At first, we actually didn't think much about the mix-up of dates, because of the nice and friendly reception we received. We were a bit star-struck and overwhelmed by the limo drive from the airport, and the fact someone was waiting to receive us at arrival at the hotel.
...and when you were surprised?
– The first big surprise, was when we arrived at the hotel room. It was obvious, there had been a misunderstanding, but when the receptionist began to tear down the plastic from the windows, and removing dust from the beds, telling us everything was going to be great…. we were very surprised, and couldn't help laughing.
The next very BIG surprise, was when we entered the next room, and the music started, and we saw all the great things Scandic had arranged for us.
What did you do the rest of the weekend?
– After the many surprises, we needed some fresh air, and decided to walk around the beautiful city of Stockholm. After a long walk, and a drink in the hotel bar, we enjoyed a very nice meal at the restaurant "Downtown Camper at Scandic", and basically hanged out here the rest of the evening.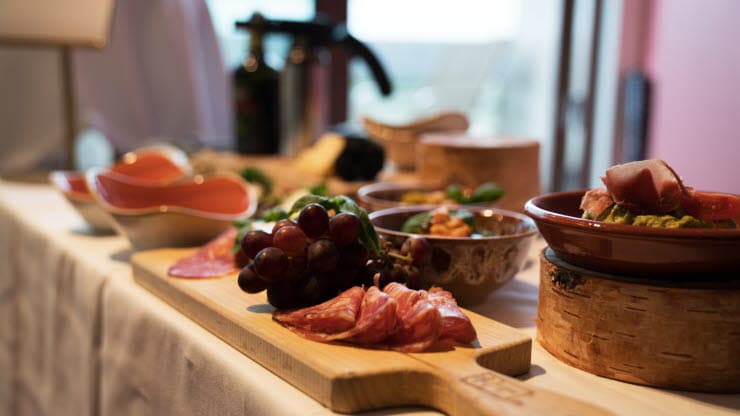 What was the best thing about the weekend?
The best thing about the weekend, was the many surprises made by Scandic, and the fact, we felt very welcome. It was experiencing the beautiful city of Stockholm for our first time (but not the last), and having the opportunity to enjoy each other's company an entire weekend.
We really appreciate the fact, that Scandic gave us a once in a lifetime experience.