Mobility scooter
Explore the surroundings!

Mobilityscooter to borrow
As part of our accessibility work we are now offering mobility scooters for outdoor use to make the surroundings more accessible for our guest with disabilities when staying at Scandic. The scooters are easy to manouvre. If you'd like to borrow a scooter simply ask at the reception and they will show you how to use it.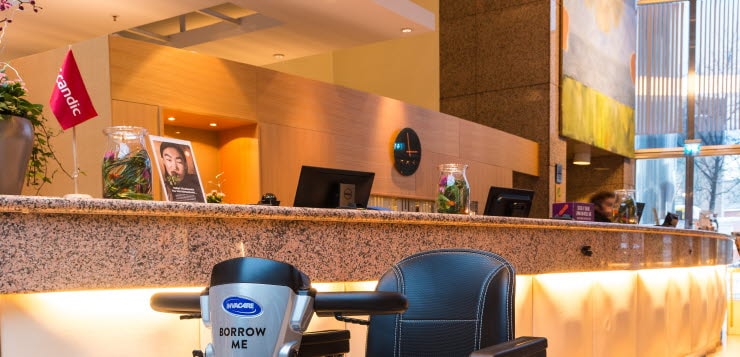 The scooters are available at selected hotels. On the map, you can easily see at which hotel they are provided.