Hotels with mobile lift
As part of our work to making the hotels accessible for everyone, we are now offering mobile lifts for guests with disabilities at selected hotels.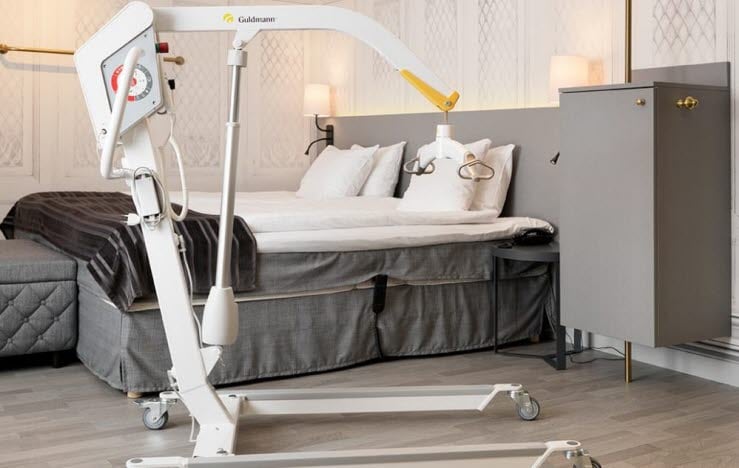 A mobile lift is an aid that allows wheelchair users to move between the bed and a wheelchair. The mobile lifts are available at 28 hotels around Nordics. On the map, you can easily see where you can find a mobile lift.