Christmas has come to Haymarket by Scandic!
Shiny and bright, the Christmas tree is decorated and the flavor of hot mulled wine is in the air. Blossa in collaboration with Haymarket by Scandic just opened the doors to a glowing Christmas haven - Room 24.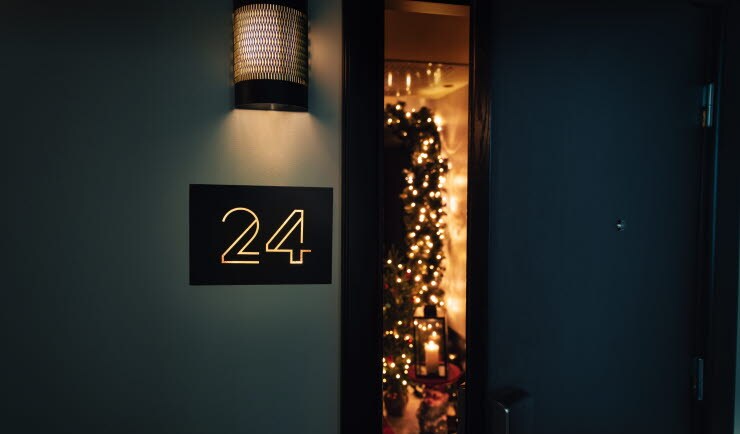 Christmas, the most wonderful time of year. Don't let it pass you by, wind down and enjoy the flavors and scents and lean back in a comfortable armchair.
Blossa and Haymarket by Scandic created Room 24 in a collaboration for you who can't wait for some Christmas magic already now. Celebrate with friends or solo and cozy up in the comfy bed, or bring someone who would love to indulge in Christmas as much as you do.
We take Christmas all the way into January!
Book and stay in Room 24 right up until January 31 at Haymarket by Scandic in Stockholm. A double room decorated from floor to ceiling to put you in the perfect Christmas spirit. Except from the room being a visual experience, you can enjoy Christmas movies, minibar, a specially created Spotify Christmas list made from Blossa and of course - the hot mulled Blossa wine. Beyond this, the regular room amenities are available as usual.
We wish you a merry Christmas and a hearty welcome to Haymarket by Scandic - Stockholm's Christmas hotel number 1.
And oh, don't forget to share your room experience with us by tagging #blossasverige and #haymarketbyscandic