Allergy-friendly rooms
With a new cleaning standard and allergy-friendly bathroom products, we hope to make our rooms for people with allergies even better.

CleaninG with care
Allergy-friendly rooms are something we've been offering for a long time. But now we're also adding it as a new category in our Accessibility Standard. With our 11 points about what's included in an allergy-friendly room, we hope to create a great hotel experience for people with allergies.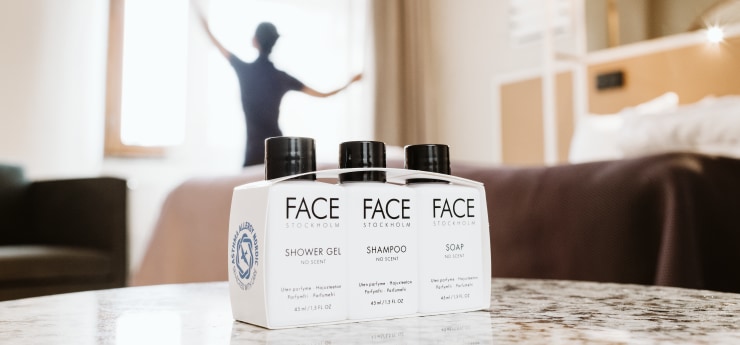 There have been no smoking or fur animals in the rooms
The rooms have a window or a ventilation window
The rooms are located on a separate floor or corridor from fur animals
The rooms have not been painted in the last three months
The rooms have wooden floors
The pillows/quilts are made of synthetic material
The mattress is made of synthetic material
The beds have no bedspreads/bed blankets or decorative cushions
Bed linen and towels are always washed with non-perfumed and eco-friendly detergent*
Cleaning according to the cleaning concept for allergy room
Non-scented bathroom products labeled with Asthma Allergy Nordic
* Our hotels might use different laundry suppliers. If you're in need of detailed information on how bed linens and towels are being handled, please contact the hotel.
How do I book an allergy-friendly room?
You can always request an allergy-friendly room both on our web and app.
Please note, the request does not guarantee you an allergy-friendly room. To assure you an allergy-friendly room, please give us a call. Then we can make sure you get everything that you need. At the moment we cannot offer allergy-friendly rooms in Finland, Germany and Poland.
You find the contact details on the hotel page.
How we train in cleaning an allergy-friendly room