Cleaning on request
Our important sustainability initiative will give you as a guest the possibility to affect your climate imprint when you stay with us.

No more unnecessary cleaning For the sake of the planet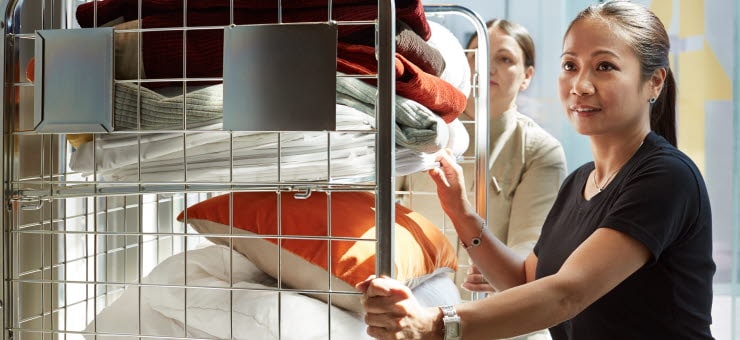 By discontinuing to clean rooms that don't really need cleaning we will save up to 10 million liters of water and 6,000 liters of cleaning agents. Per year! In addition, we will re-invest all the money saved in new climate-smart initiatives. If you are staying with us for more than one night we will no longer automatically clean your room. If you would like us to clean, we will, of course, do that.
This important sustainability initiative we've implemented on our Swedish and, Danish hotels is all about the collaboration we can have with you as our guest to make a difference.