Namina Wellness Spa
Top off your hotel holiday at Marski by Scandic with relaxing, indulgent treatments.

Indulgence for your hotel visit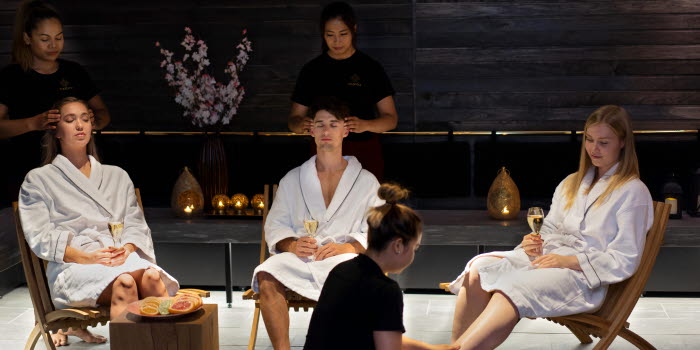 Enjoy a lovely, indulgent massage in the comfort and peace of your own hotel room, alone or together. You can also book a Wellness evening with friends in the hotel's relaxation suite or enjoy a caressing treatment and oriental ambience at Namina's facility not far from Marski.

All these options are now possible, as Namina Wellness Spa and Marski commence cooperation. Combine a moment of oriental well-being with your city break in the able hands of Namina's masseurs, and enjoy the relaxing effect of the treatments even after your city break.


Doesn't it sound lovely? We will be happy to give you more information:
Namina's customer service: asiakaspalvelu@namina.fi
Marski: marski@scandichotels.com