Artesia Spa
The combination of high-skilled therapists, unique surroundings, outstanding service and a friendly, relaxing atmosphere has made Artesia Spa and fitness an award-winning spa in Oslo for several years. All staying guests have free access to the swimming pool.

If you live in Oslo or in the area near Oslo, you don't need to travel far to get a relaxing experience in a spa or at our fitness center. You can enjoy the very same experience in central Oslo, either at Karl Johan or Majorstuen.
Artesia Spa Grand Hotel has seven exclusive treatment rooms, including a duo treatment rooms. Our spa facilities include a heated swimming pool that holds 30 degrees, steam bath and sauna.
Artesia Spa has a 16-year age limit. Between 16 and 18 years you must be accompanied by an adult.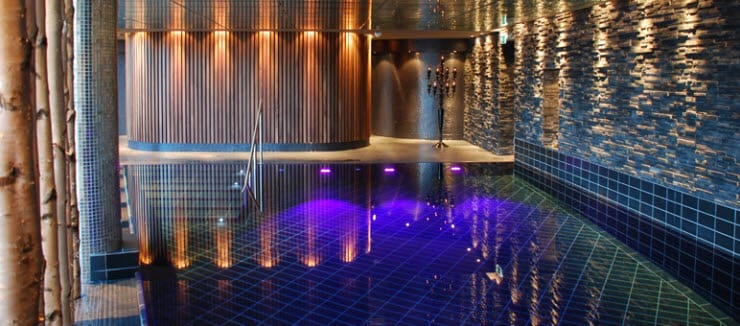 Opening hours:
Monday to Friday 07.00 - 21.00
Saturday 08.00 - 20.00
Sunday 08.00 - 18.00
On public holidays 10.00 - 18.00
(May be changes.)
The following applies to guests staying at the hotel:
Free admission Monday through Friday at available capacity. Friday is valid until 13:00. From Friday from 13:00 - Sunday, hotel guests have access to the spa facilities at available capacity for a fee of NOK 250 per visit. (ordinary price is NOK 600).
When booking a minimum of 55 minutes of treatment, it provides free access to the spa facilities.
Treatment and use of facilities must be booked in advance due to limited capacity and security.
Room cards must be presented at Artesia's reception. Information about Artesia is available in the room.

Contact:
Book directly to Artesia telephone +47 22 82 50 00.
Read more about the treatments here