The Nest Wellness
Located on our rooftop with magnificent views, our wellness area includes an outdoor pool, sauna and experience showers.

A true wellness haven


The Nest, our magical wellness area, is located on the top floor with fantastic views over Stockholm's rooftops. This is where affinity and wellbeing merge. Start the day with a yoga session or read a book on our terrace. Take in the views over the Old Town and Riddarfjärden beyond the edge of our pool, or relax in our sauna that's shaped like an exotic bird's nest. Try one of our DIY treatments (products available for purchase from reception at The Nest) and indulge in a mocktail or cocktail at our rooftop bar.
Entrance
Included in the price are an outdoor pool, experience showers and relaxation room, plus the loan of a bathrobe, towel and slippers. Age limit 16 years. Please note!
Please book well in advance (even as a hotel guest) as the spots fill up quickly.
Opening hours
Mon-Thur 12.30-20.00
Fri-Sun 10.00-20.00
Pre-book your session
10.00-12.15
12.30-14.45
15.00-17.15
17.30-19.45
Price overnight guests
Mon-Thur 345 SEK
Fri-Sun 445 SEK
Price visiting guests
Mon-Thur 445 SEK
Fri-Sun 595 SEK


Booking: Simply book your visit here below
Contact: Please call us if you have any questions on phone +46 8 517 263 09, Mon-Fri telephone hours 13.00-14.00.
Diy treatments
The Nest is much more than regular wellness. Sustainability and curiosity take centre stage here and that's why we offer several different DIY treatments, guided by us but carried out by you. We share tips and advice on how to best take care of your skin; knowledge you can use for the rest of your life.
House rules
Welcome to The Nest - a place for new experiences and inspiration. Togetherness, well-being and fun is our focus here and hence, we encourage a mobile-free environment. You are not allowed to talk on your phone, but if you want to take a picture as a memory to keep from your visit, you are more than welcome. Discover flavours from around the world on our cocktail menu, meet new and old friends, and enjoy great music to magical views from the top of Downtown Camper. Children are amazing but up here they are not our main focus - we have other spaces in the hotel where kids can be kids. This is a place for adults to socialize and regain energy. Young adults from 16 and up are welcome to visit The Nest.
Our outdoor pool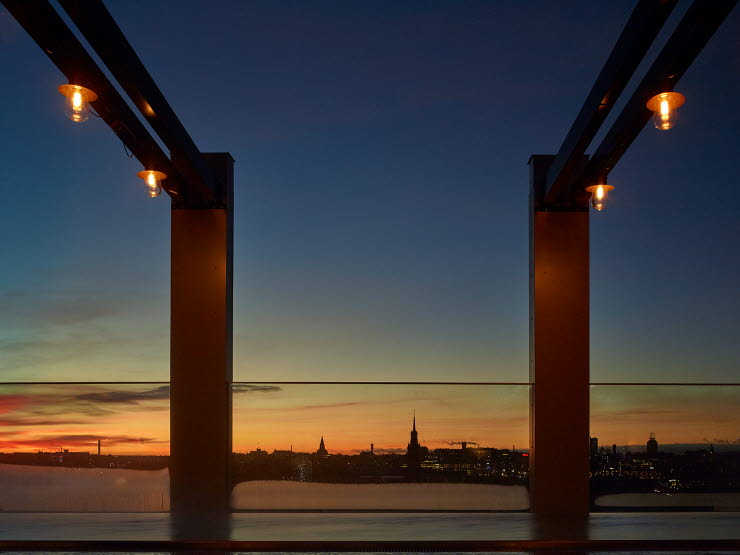 Our pool, with its amazing view over Stockholm's rooftops, is open and heated to about 38 degrees all year. Enjoy!
Exercise with a view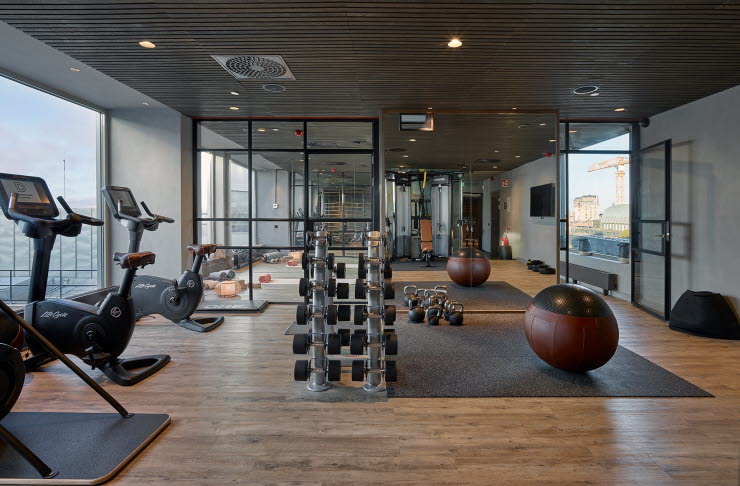 All our hotel guests enjoy free access to our gym every day between 05:30-22:00. Our gym is located next to The Nest (age limit 16 years).