Allergy-friendly breakfast
Scandic serves a breakfast buffet to suit everyone, from people with different types of food allergies or gluten intolerance to vegans and vegetarians.
A better morning for everyone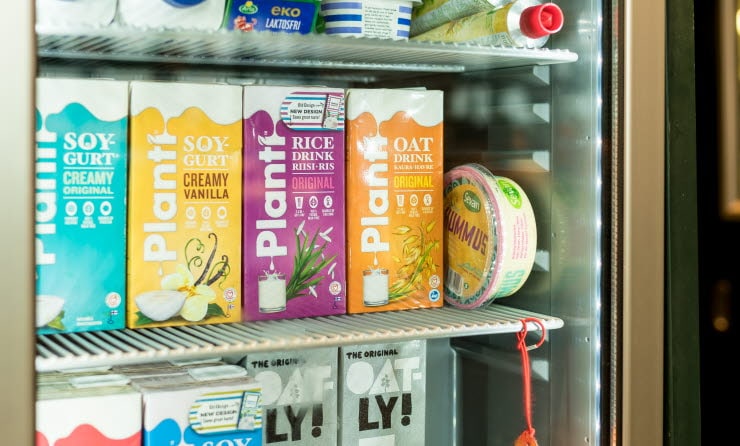 Photo: Examples of allergy-friendly products in a separate fridge by the breakfast buffet at Swedish hotels
At Scandic we serve a breakfast buffet with vegan, vegetarian and allergy-friendly products. The initiative is based on feedback we received from guests who have certain types of allergies, intolerances or who are vegans.
We offer allergy-friendly local products in all our six countries. The offering and the variety of the suppliers can vary on each market. Products such as oat-based beverages and yoghurt, soy yoghurt and rice beverages, gluten-free muesli and bread, dried fruits and berries, vegan cheese.
You are welcome to ask our hotel staff in our restaurants and they are happy to answer your questions.