Taste Break
During the afternoon, we tempt you with our Taste Break, our famous buffet consisting of sweet and salt, delicious extras and healthy snacks. The new Taste Break is only available in Sweden for now.
Having a meeting at Scandic should be easy. And delicious!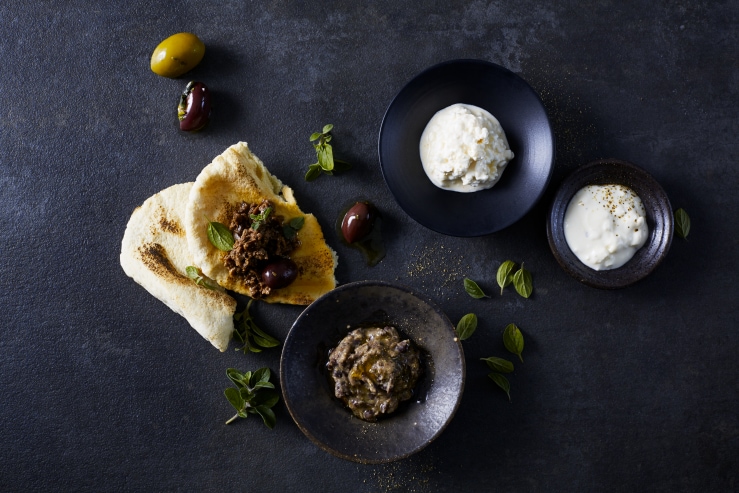 This new version of the Taste Break as in the photo above, is only available at our hotels in Sweden.
Here at Scandic, we know that the break is an important ingredient to make a conference perfect. That's why we have reviewed and developed our popular snack buffet into something even more exciting. The new Taste Break is only available at Swedish hotels for now.
The most important decisions and creative ideas need energy, and we're good at providing just that. We are especially pleased to announce that we have revamped and transformed our already popular Taste Break snack buffet into something truly unique. So that it can satisfy every craving from root vegetable crisps to the addiction for crunchy Asian salad.
Our new snack buffet has 5 delicious themes:
Urban
Modern, inspired by street food. Examples of food & beverages: American bread rolls, Buffalo wings with chilli mayonnaise, American pancakes, mini doughnuts, energy shots.
Middle East
Lots of sweetness, influenced by the Middle East. Examples of food & beverages: pitta bread with baba ganoush and hummus with smoked Tabasco, cheesecakes, fruit salad with cinnamon and raisins, iced tea with pomegranate.


Asian
Tangy, exotic flavours. Examples of food & beverage: five-spice cake with frosting and goji berries, sashimi in rice paper, crispy Asian salad, coconut mousse with grated lime, and mango, orange and coconut smoothies with a touch of chilli.


Nordic
Classic combinations – with a twist. Examples of food & beverages: egg and anchovy salad with crispbread in anchovy can, flatbread roll with reindeer steak and cress, seven kinds of cake, strawberry and mint punch.


Garden
Inspired by summer garden parties. Examples of food & beverages: pancakes filled with raspberries, green pea soup with mint, éclairs with various fillings, raspberry, cucumber and lemon juice.