Taste Break
During the afternoon, we tempt you with our Taste Break, our famous buffet consisting of sweet and salt, delicious extras and healthy snacks. The Taste Break can vary depending on which of our countries you're having your conference in.
Having a meeting at Scandic should be easy. And delicious!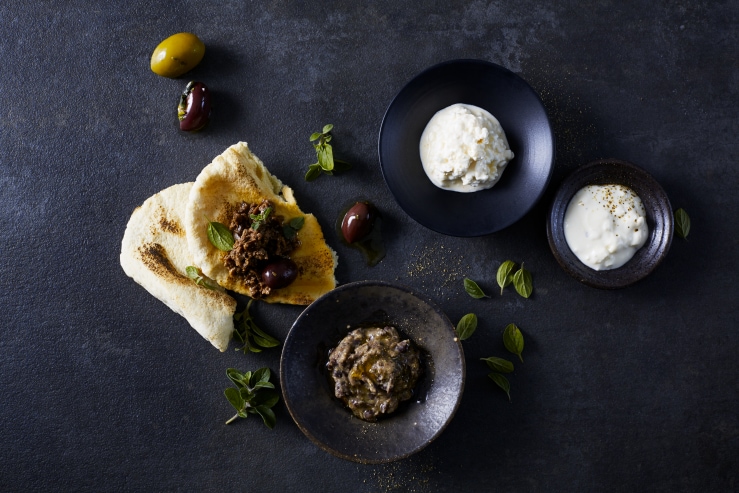 This new version of the Taste Break as in the photo above is only available at our hotels in Sweden.
The most important decisions and creative ideas need energy, and we're good at providing just that. We are especially pleased to announce that we have revamped and transformed our already popular Taste Break snack buffet into something truly unique. So that it can satisfy every craving from root vegetable crisps to the addiction for crunchy Asian salad.
Swedish Tast Break
The Tast break in Sweden can differ between hotels but one thing you can be sure of is that you always will find something sweet, salty and fruity.
A few examples of things you might find on the Swedish Tast break:
Smoothie, fresh fruit
Yogurt
Raw balls, Energy bars
Mini donuts, chocolate cake
Cheese and charcuterie
Wraps, sandwiches

Asian inspired salad
Gubbröra (egg–anchovy salad)

Smorrebrod (assortment of open-faced sandwiches)

Pita bread with filling (round flatbreads baked from wheat)

Gazpacho
Norwegian Taste Break
Drinks:
Smoothie - 5 variations of flavors, available different days
Milkshakes - made of ice, available different days
Healthy:
Based upon the season: vegetables, fruit salad (including seasonality berries) yogurt with muesli, marinated watermelon, cherry tomatoes with olive oil or salt, fruit plate, small sandwiches (grain bread) with topping, energy bars of which some are with dark chocolate, yogurt with mashed berries or nuts.
Based on nuts:
Our own nut mix such as salt-baked almonds, fried smoked cashew nuts, roasted peanuts without salt or dried fruit.
Allergy-friendly:
Pecan pie, coconut tarte, chocolate cake, muffins (gluten-free/lactose-free) gluten-free wrap or gluten-free wrap or pave bread.

Taste Break is available for your meeting and conference at all our hotels in Denmark, Finland, Germany and Poland.