Activities in Laajavuori
The surroundings of Scandic Laajavuori provide versatile activities all year round. In the winter, you can go downhill skiing, cross-country skiing or snowshoeing in Laajavuori. In the summer, you can spend time in the Adventure Park or enjoy the beautiful nature in Laajavuori.

adventures in laajavuori all year round
Activities in the spring, summer and autumn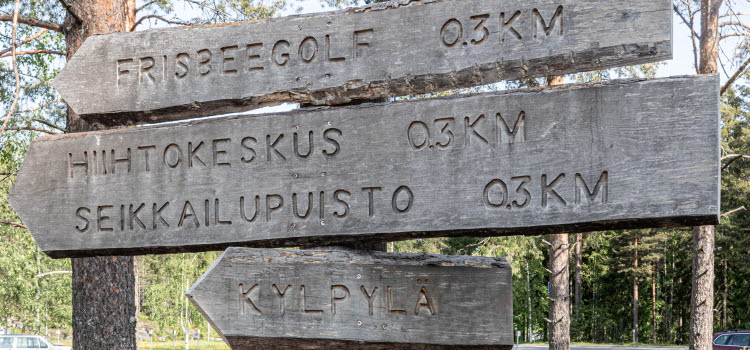 The Laajavuori Adventure Park located in Scandic Laajavuori is one of the biggest in the Nordics, with a network of nearly 2.5 km of treetop climbing, ziplining and high ropes. There are trails for beginners and more advanced trails. You can also rent an e-fatbike or downhill bike and enjoy the speed on routes of different levels along the Laajavuori slopes. The whole family can play frisbeegolf on courses of different levels.
Hupimaa , which is based in the Laajavuori Adventure Park, and Nokkakivi amusement park, as well as the craft track at the Craft Museum of Finland, provide fun for the youngest in the family.
Amazing experiences in Laajavuori nature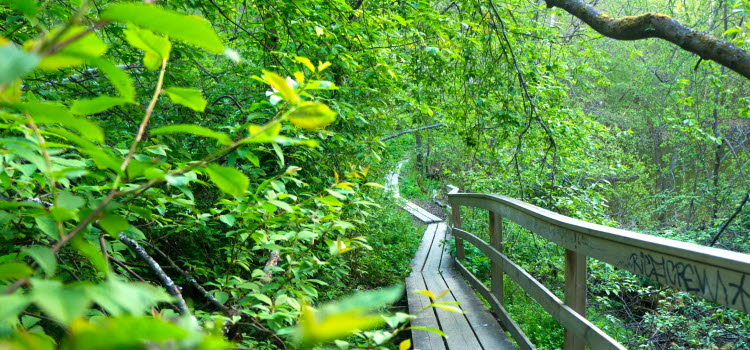 Laajavuori Nature Trail starts around 500 metres from Scandic Laajavuori. The 4 km trail runs through the forests around the Laajavuori lower and intermediate slopes. Along the trail, you will find checkpoints that tell you about the nature in the area, as well as a lean-to where you can take a little break and grill some sausages. You will also find the beautiful Vuorilampi pond, east of which you will find a swimming area with a diving board.
You can also find a lot of fun summer activities in Jyväskylä.
Winter activities
Laajavuori in the winter provides an excellent opportunity for many kinds of winter activities. Laajavuori Ski Centre Laajis has 13 ski slopes, one tobogganing slope, six lifts, 48 kilometres of ski trails and a winter bike trail.
In the Laajavuori area you can gosnowshoeing to lean-tos or campfire sites. You can also cycle even in the winter, as there are marked winter bike trails. In Laajavuori Snowland, you can go tobogganing down the tobogganing slope.
In addition to a spa and gym, Scandic Laajavuori has a minigolf course and a bowling alley.