Explore Finland on a road trip
Finland is perfect for a road trip this summer. Long summer nights in the land of the thousand lakes can be an adventure you will never forget. Our hotels are located from north to south for your stay or if you just need to take a pause and get out from the car to charge your own batteries.

THE BEST ROAD TRIP ON THE WEST COAST
This is our best recommendation for a route in the western part of Finland. Pass by old wooden towns, national parks and make a stop by the many beaches and islands in the Kvarken archipelago. Enjoy the maritime lifestyle and many summer events in the cities and explore various attractions not to mention the delicious food.
Enjoy the nature and tranquility of Siuntio
If you start your road trip from the southern Finland, you should visit the region of Siuntio. This is a good starting point on your journey towards the wonderful coastal cities such as Turku, Rauma, Pori and Vaasa.
Make your stop for a couple of days in Siuntio for the peaceful nature, old mansions and impressive castles. Our Scandic Siuntio is located in this haven of nature where you can try kayaking, swim in lakes, do some hiking and play some mini golf. From Siuntio you can conveniently continue your journey towards Turku, which is only about an hour and a half away by car.
Along Aura river lies the culinary hub of Turku
In southwest Finland, make Turku one of your stop to enjoy the summer in this historic interesting city along the Aura river. Stroll around in the idyllic wooden house area of Port Arthur and pay a visit to historical sites along the river or jump on a boat tour.
In Turku you will be absolutely delighted by excellent food, from budget to fine dining. Along the Aura River there's plenty of eateries to choose from. You can also enjoy the river views from a boat tour while indulging in good food.
Stay at any of our three Scandic hotels, all of which are well located in the center of Turku.
Be enchanted by the atmosphere in the old town of Rauma
Let your journey continue from Turku to Rauma, which is the third oldest city in Finland. Rauma's old district is a legendary attraction named Old Rauma. It's worth a visit by foot as the beautifully decorated wooden houses will amaze you. The unique Old Rauma is an excellent example of an old Nordic wooden town and is selected for UNESCO World Heritage sites. Scandic Rauma is located next to the historic Old Rauma.
Beach life in Pori
Pori is only about a 40-minute drive from Rauma. When in Pori you must pay a visit to one of the most beautiful beaches in Finland named Yyeteri which is also the name of the region. Enjoy this six kilometer long sandy beach, an adventure for the whole family. Yyteri also has a recreation area with barbecue facilities and various walking trails near the beach.
Our modern Scandic Pori is located in the city center.
Immerse yourself in marine experiences in Vaasa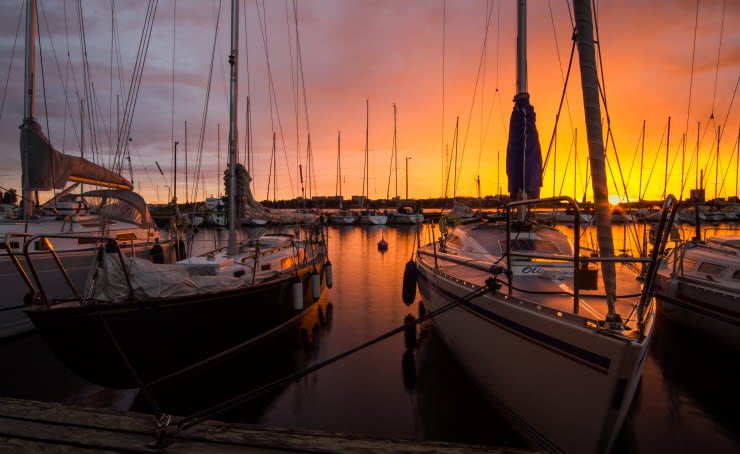 The coastal city of Vaasa is located in the beautiful Kvarken archipelago well worth exploring from the waterside by a cruise tour or maybe your own boat. Scandic Waskia is located beautifully by the sea. Close by our hotel you will reach Tropiclandia Spa, where both the little ones and the parents can enjoy themselves. From Vaasa, you can continue your journey towards northern or eastern Finland where you will find more and more wonderful destinations.