Enjoy a ski holiday at a spa
A fun ski holiday at a spa can brighten up the darkest time of the year! Spend time with your whole family and enjoy the perfect balance of fun winter activities and quiet relaxation.

combine an active holiday with relaxation at a spa hotel
The school winter holiday is just around the corner. The annual dilemma crops up: how can we have fun as a family during our winter holiday? Luckily, you don't have to travel far to get into the holiday mood:in our family-friendly spa hotels, you can enjoy an amazing winter holiday and create fun memories for both children and adults!
At the spa, you can perfectly combine an active holiday with relaxation. The areas surrounding our spa hotels provide a great setting for winter activities, and you can relax in heated pools when you return. The little ones in the family can enjoy some fun and games. If you want to spend a great ski holiday with your family, point your skis towards the spa!
Winter activities outdoors bring joy to the whole family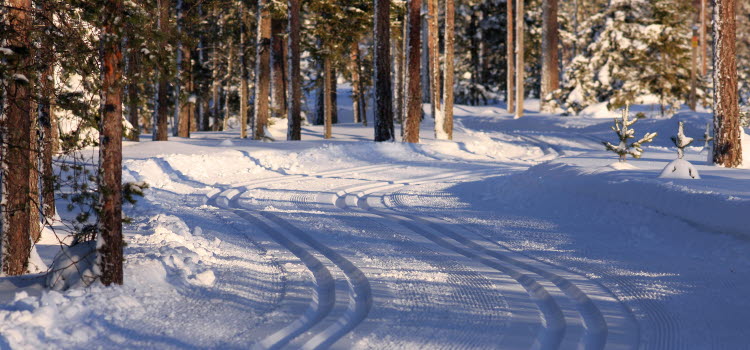 The areas surrounding our spa hotels provide great opportunities for outdoor activities during ski holidays. The best ski routes in Jyväskylä and the popular Laajavuori Ski and Sports Resort are located next to the Scandic Laajavuori spa hotel. Scandic Aulanko spa hotel is only a short distance away from the beautiful Puistometsä outdoor area, where you can find ski pistes from easy, even terrain to more demanding, hilly terrain. You can exercise outdoors in breathtaking scenery all year round near all our spa hotels.
Warm pools are so inviting after a day full of winter activities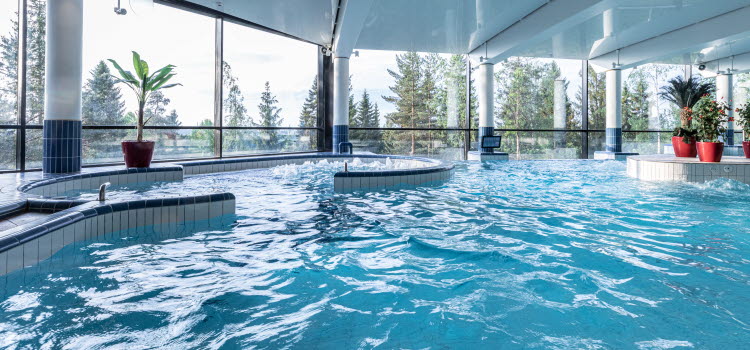 During your ski holiday, it's fun to do things outdoors, but the fun continues indoors in the spa. There are pools for all the family at our spa hotels. Free use of the spa facilities is always included in the price of the accommodation at all our spa hotels in Finland.
Even a bigger group can fit into the spacious family room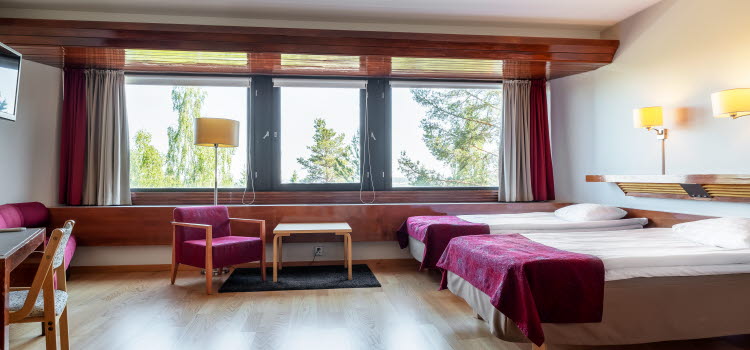 Many of our hotels have spacious family rooms. Family rooms are more spacious and they feature a sofa bed or chair, in addition to double or twin beds. The largest family rooms also have space for a cot or an extra bed.
You can enquire about the availability of family rooms when you book your holiday. The school winter holiday weeks are a popular time to travel domestically, so it is a good idea to book your room in advance. Remember that children under 13 always stay for free in an adults' room and receive a welcome gift on arrival at the spa hotel.
Both kids and adults can enjoy delicious food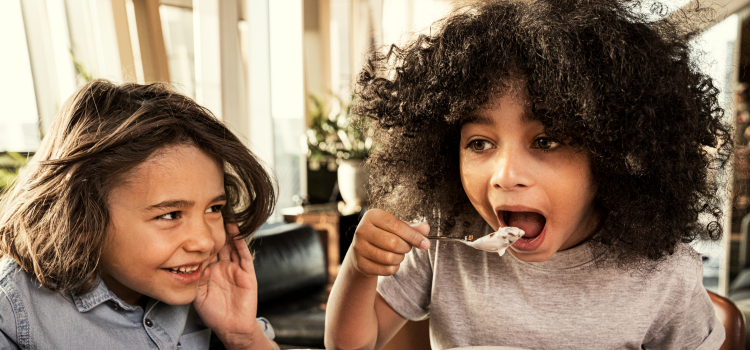 A ski holiday is a time to eat well, so that the fun and games don't tire you out! The food menu in our spa hotels offers delicacies for every taste. Children can order tasty food from the kids' menu or choose half an adult portion at half the price. The kids' menu also features fun activities to make waiting for food go even faster. The breakfast buffet at our spa hotels has healthy treats both for kids and adults.
The playroom and Sigge the Hedgehog provide entertainment for the youngest members of the family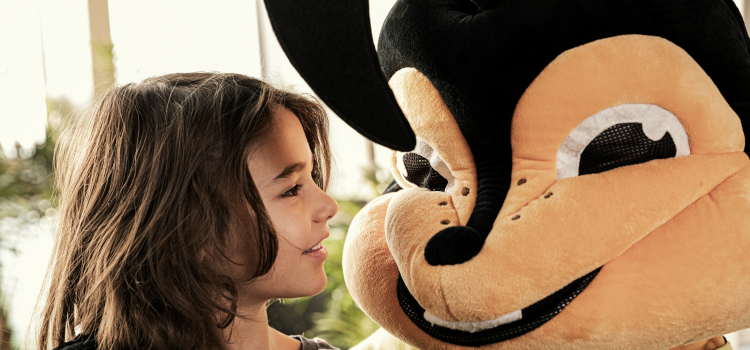 Our spa hotels have a playroom that has fun activities for kids of different ages. The playrooms have space for games, arts and crafts, and drawing. The playroom or play area is usually located right next to the restaurant or reception, which makes it easy to supervise the children.
Our adorable mascot Sigge the Hedgehog is the children's best friend who loves blueberry pancakes and organising pancake parties. Sigge can be seen at breakfast or dinner during selected holiday periods. You will never be bored with the resourceful Sigge, as she always comes up with something fun to do with kids!