Berlin with kids
Berlin is always worth the trip. Whether you're a single person, couple or family with kids, Berlin has attractions for everyone. Even for its youngest visitors, this capital city is home to many colourful, adventurous and exciting activities. So broaden your kids' horizons whilst seeing for yourself the city's most beautiful sights. Kids experience Berlin with curiosity and an open mind, so we recommend the following child-friendly stops on your Berlin tour:
Kids love the Berlin Zoo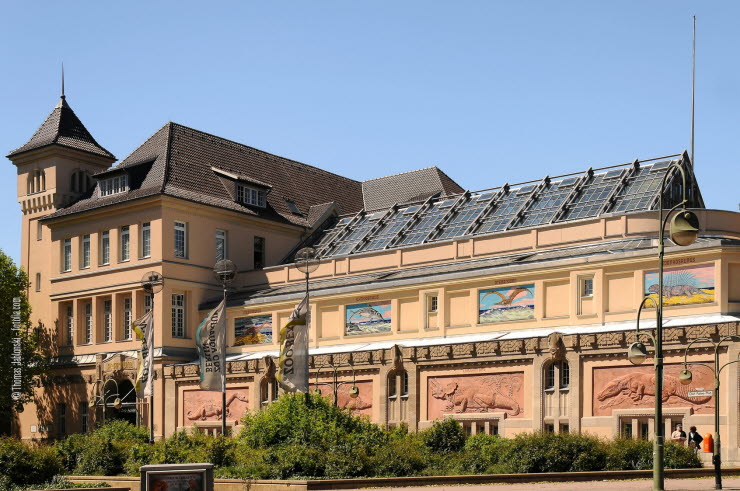 Next to Park Tiergarten are the wonderful zoological gardens, with species ranging from alpaca to the pygmy hippopotamus. The zoo offers guided tours especially for families, such as 'Rallies for Kids', 'Summer Holiday Tours' and kids' birthday parties. You can visit the animals 356 days of the year.
Learn about science through play – German Museum of Technology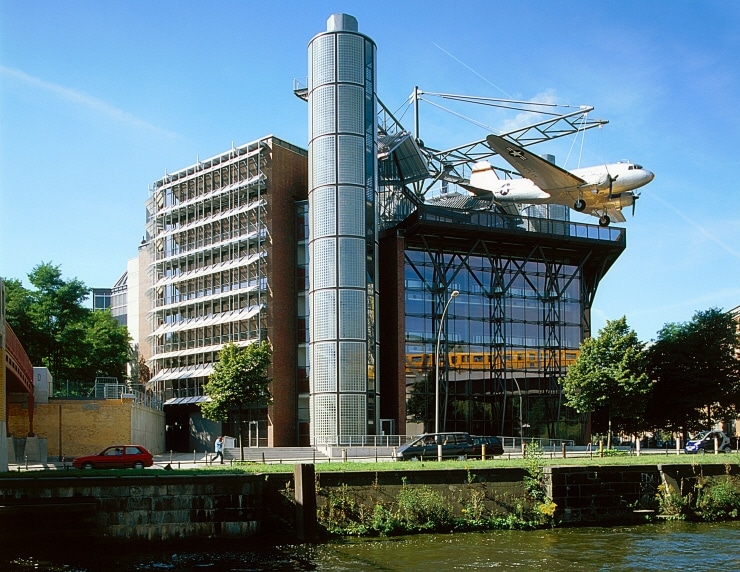 © Clemens Kirchner
Bring a smile to the face of young hobbyists, tinkerers and crafters at the Museum of Technology. Kids can find out about the history of air, sea and space travel, as well as how technology works. At weekends (also Sunday), there are many free kids' tours and workshops.
Travel back in time – Museum für Naturkunde
About 150 million years ago, dinosaurs walked the earth. At the Naturkundemuseum in Berlin, kids and their parents can go on the hunt for traces of these behemoths. The museum offers kids' tours and a dinosaur-themed party. The museum is also open on Sundays.
Play sport or laze around at Park am Gleisdreieck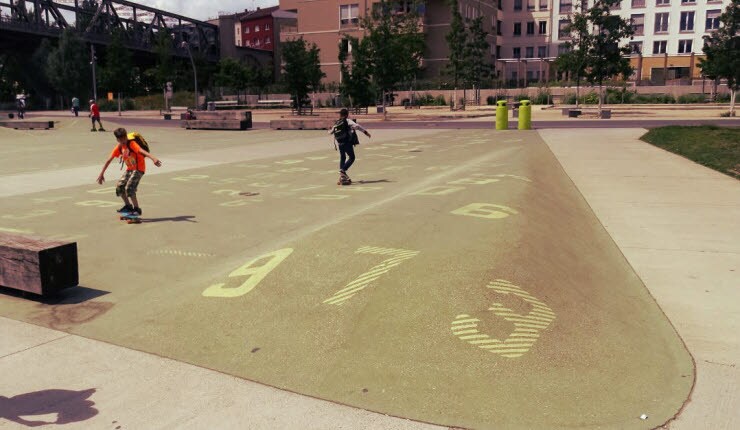 When the weather is good, a visit to Park am Gleisdreieck is a must. Active kids will have a great time at the children's playground, basketball court, skate park, football field or playing table tennis. Parents can relax and sunbathe on the green lawns.
Lego Discovery – bring creative ideas to life
Kids can enjoy creativity, ideas and interactivity at Legoland Discovery Centre Berlin. Located on Potsdamer Platz, young expert builders enter a brightly coloured world of Lego bricks. From Monday to Friday, between 10:00 and 17:30, families can go on an exciting trip.
The best kids' play areas
To really let off steam, kids need suitable play areas. Berlin has a large number of play areas where kids can have fun on their many activities, from swings to climbing frames. Here is our top 3 list:
Dschungel-Spielplatz in Steglitz: zip lines, suspension bridges, tree houses and climbing rocks say it all. It's not only kids who have fun here!
Play areas in Volkspark Friedrichshain: Kids can choose from 3 play areas right in the middle of the hippest district. The Indianerdorf right by Café Schönbrunn is highly recommended.
Play areas at Seggeluchbecken: In the northernmost part of Berlin at Märkisches Viertel, kids can enjoy play in its purest form. Trampolines, climbing ropes and wooden houses allow them to let off steam.
Scandic – perfect family hotels
Discovering Berlin with kids doesn't only mean having fun – you can also see this hectic city through kids' eyes again. From our Berlin hotels Scandic Berlin Potsdamer Platz and Scandic Berlin Kurfürstendamm, you can quickly reach the recommended attractions and sights, as they are all in the immediate area. It's the perfect location for shorter trips. We guarantee that your tots will fall asleep with happy smiles in our family standard plus rooms with wall beds. And don't forget, kids under 13 stay for free at Scandic!