Frankfurt with kids
Those who view the finance metropolis of Frankfurt am Main exclusively as a business location are missing out on the many places to see far away from the stock exchange and the banks. It's precisely those family trips to Frankfurt with the kids that are so worthwhile, as there's so much to discover for both young and old. Read our tips and suggestions for a child-friendly stay.

Waldspielpark Goetheturm – playground in the forest
An experience that's not just for kids: This park, which was laid out in 1931 by the forestry office, offers not only a paddling pool for the kids to cool off in, but also a 43-metre-high tower named in honour of Goethe, which in fine weather offers sensational views of the Frankfurt skyline, the GreenBelt and the complete Rhein/Main area. Another one of the park's highlights is its maze. The park is located just off the Sachsenhäuser Landwehrweg.
A family excursion at the Frankfurt Zoo
Located right in the heart of this city on the River Main, there's a green idyll for the entire family between the high-rise buildings. Frankfurt Zoo, with over 500 different species, a huge playground for the kids and a very varied programme of events for adults, offers the family plenty of opportunities for a day out in the country, so to speak. Just 3.2 km away from the Scandic Hotel in Bernhard-Grzimek-Allee 1,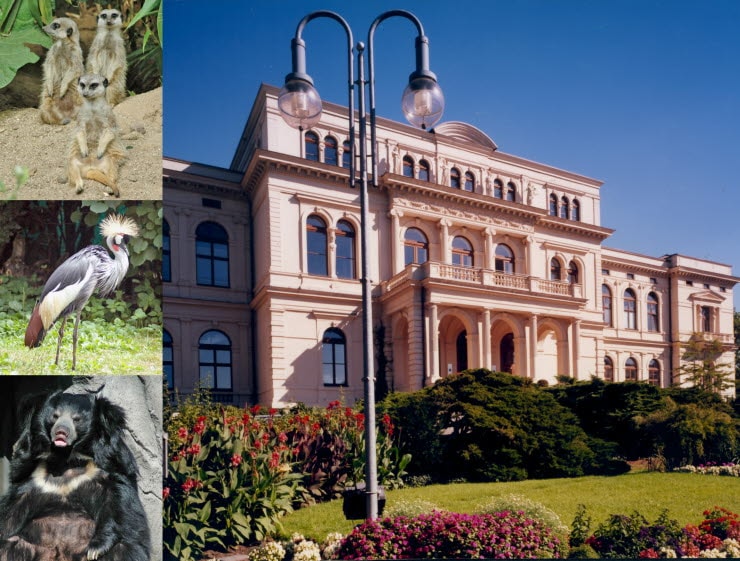 is Frankfurt's HalliGalli Indoor Play Centre
Games, fun, action and adventure – and all in one place: The indoor playground for kids offers a variety of attractions for every age group. Everyone will find their favourite fun here – from trampolines and ball pits to table football and pool tables. And thanks to its location in the famous MyZeil shopping centre, the indoor play centre is also easy to reach with public transport. You can get to the play centre from our hotel walking the 1.8 km to Zeil 106.
Main Storytelling Ship
On the MainMärchenschiff, kids are told all the well-known fairy tales and can give full rein to their creativity during the story time by taking part in the many hands-on activities. And their parents are not forgotten, as the ship's crew also tell fairy tales for adults. About 3 km away from our hotel.
The Experimenta Science Center Frankfurt
For kids, science always seems so remote and difficult to understand. The Experimenta Science Center does everything within its power to work against this preconceived notion. With a number of different interactive stations and experiments, this ever-changing exhibition offers kids a small but powerful insight into the wonderful world of science and technology. The centre is located at Hamburger Allee 22, very close to Scandic Frankfurt Museumsufer.