The Nest Wellness
Located on our rooftop with magnificent views, our wellness area includes an outdoor pool, sauna and experience showers.
A true wellness haven



The Nest, our magical wellness area, is located on the top floor with fantastic views over Stockholm's rooftops. This is where affinity and wellbeing merge. Start the day with a yoga session or read a book on our terrace. Take in the views over the Old Town and Riddarfjärden beyond the edge of our pool, or relax in our sauna that's shaped like an exotic bird's nest. Try one of our DIY treatments (products available for purchase from reception at The Nest) and indulge in a mocktail or cocktail at our rooftop bar. Our hotel guests at Downtown Camper receive an exclusive discount on the entrance fee.
The Nest is staffed every day from 07:30–20:00. On Saturdays we're open until 22:00. Book your visit at one of the following times:
Session 1: 07:30–13:30*
Session 2: 14:00–20:00*
Night Swimmers: 20:00–22:00* (Saturdays only)
*Cancellation is free of charge up until 48 hrs before arrival.

Night Swimmers
Great music and atmosphere, expertly mixed cocktails and an up-tempo vibe. We stay open every Saturday night until 22:00 for Night Swimmers. Kick off your evening by hanging out in our outdoor pool, followed by a warming sauna and a cocktail with someone special.

Entrance
Included in the price are an outdoor pool, experience showers, sauna and relaxation room, plus the loan of a bathrobe, towel and slippers. Age limit 16 years.
Hotel guests
SEK 395
Book in advance to ensure availability. Come along whenever you like during your stay.
Non-residents
SEK 595
Pre-book your session, price is per half-day 07:30–13:30, 14:00–20:00 or during Night Swimmers.
Promotion for non-residents

Non-residents of the hotel can visit The Nest during the summer for just SEK 395 per person, Monday–Thursday.

Our treatments
The Nest is much more than regular wellness. Sustainability and curiosity take centre stage here and that's why we offer several different DIY treatments, guided by us but carried out by you. We share tips and advice on how to best take care of your skin; knowledge you can use for the rest of your life.
Downtown Mist DIY kit
SEK 195 – Use it here or take it home with you
Meraki Facial Ritual
Guided by a spa therapist SEK 395
Check out the video for a preview of the treatment (pre-booking)
Classic Massage (pre-booking recommended, subject to availability)
30 mins SEK 695
60 mins SEK 1,095
90 mins SEK 1,595
Pre-book sessions and treatments
Private functions
Did you know that you can hire The Nest for your private event or party? Contact our central booking for more information.
House rules
The Nest is our urban retreat and our guests' sanctuary away from the stresses of the city, so we therefore recommend that it is a mobile-free zone. Mobile phone calls are prohibited, but you are welcome to take a photo as a memento of your visit. We love kids, but it's not all about them up here – our hotel offers other areas where kids can be kids. This is a place for adults to socialise, relax and recharge. Young adults from 16 years of age and up are welcome at The Nest. Welcome to The Nest – we hope you enjoy your visit.
Our outdoor pool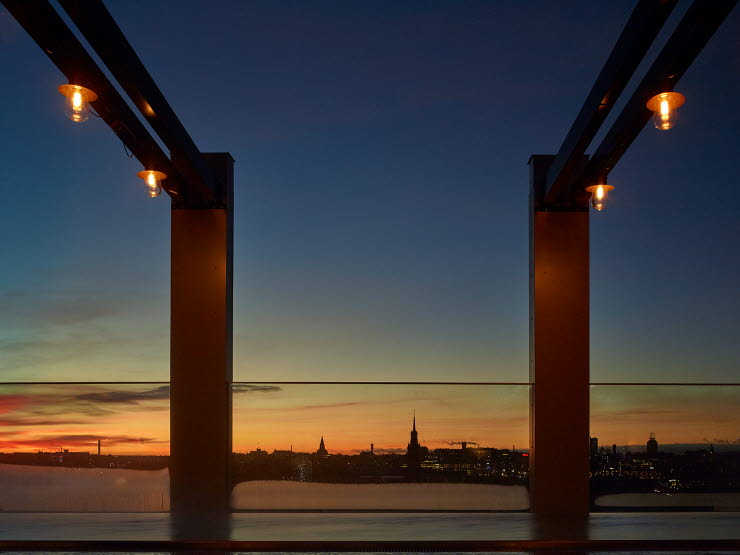 Our pool, with its amazing view over Stockholm's rooftops, is open and heated to about 38 degrees all year. Enjoy!
Exercise with a view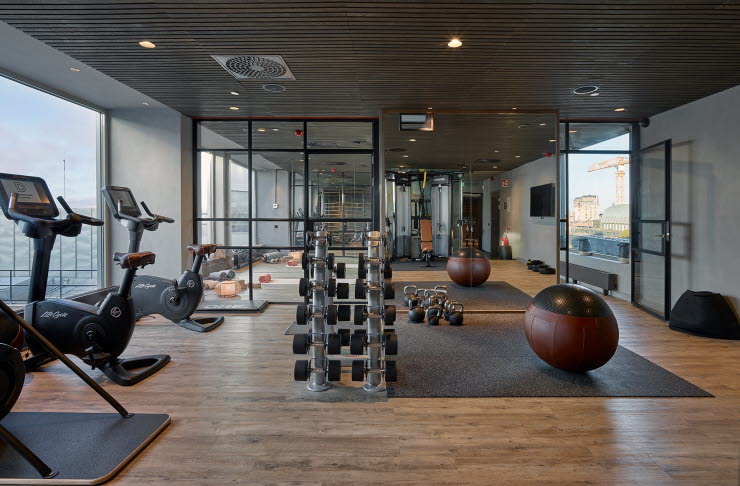 All our hotel guests enjoy free access to our gym every day between 05:30-22:00. Our gym is located next to The Nest (age limit 16 years).
The Nest Cocktail Lounge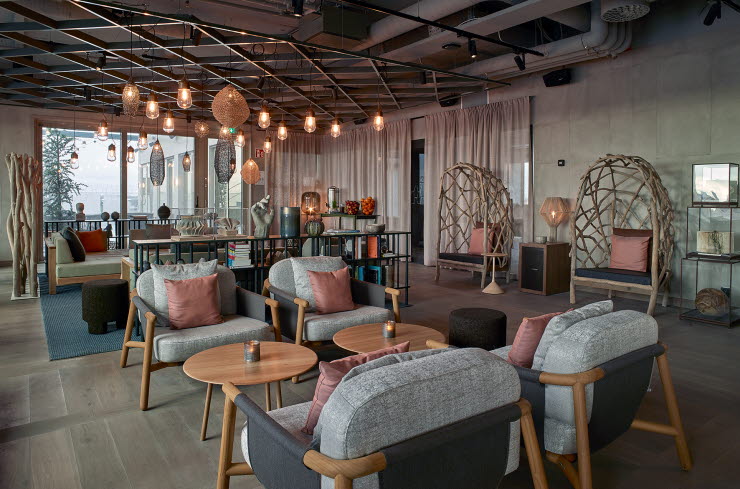 Our rooftop bar, The Nest Cocktail Lounge, offers cocktails and mocktails and bar snacks.