Exciting science experiments for the whole family
Tom Tits Experiment is a house filled with hundreds of experiments and things to explore for the whole family. There are endless things to discover together, both indoors and outdoors.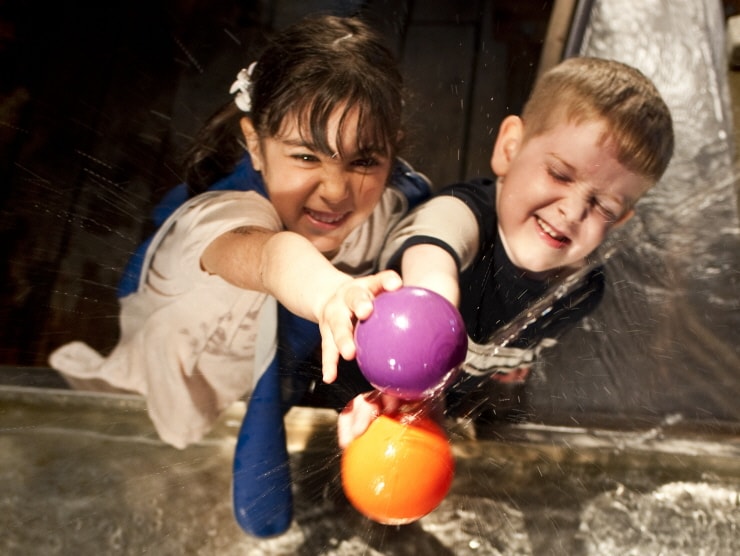 Visit Tom Tits, a famous Swedish Science Center in Södertälje, 30 minutes drive from Stockholm city and end the family day at one of our two family friendly hotels nearby, Scandic Södertälje or Scandic Skogshöjd. Tom Tits is designed for children from 2 years and up, and is just as fun for everyone.
What's included?
Accommodation
Admission to Tom Tits Experiment
Price example
Scandic Södertälje from SEK 1350 per family (2 adult and 1 child up to 13 years )
Scandic Skogshöjd from SEK 1450 per family (2 adults and 2 children up to 13 years)
When can we stay?
All days until 31 December 2016
How do I book?
In the booking module, enter Sodertalje in the field Where do you want to stay? and fill in your arrival and departure dates as well as number of adults/children. Make sure to use the booking code QTOTI.
The fine print
Can not be combined with other offers or discounts. The offer applies to a limited number of rooms. For questions, please contact Scandic Södertälje at +46 (0)8 - 517 356 00 or sodertalje@scandichotels.com. Scandic Skogshöjd, + 46 (0)8- 517 391 00 or skogshojd@scandichotels.com
Policy
Book - best price guaranteed
Hotel package valid at: