Spice up your meetings with our PARTNERS
We have a few preferred partners who we work with to create better meetings for you. Whether you need gamification or meeting activation tools, documentation or live-streaming to delegate handling, they provide easy-to-use solutions.
Our partners for better meetings
Green Hat People - Team activities & Meeting activation.
LiveArena - Document or Live stream your next meeting.
Trippus - Complete tool for events and meetings.



Green Hat People
Team activities & Meeting activation.
Green Hat People helps the customer to create a sense of engagement during the meeting by means of scientifically developed games and workshops. Meetings are more productive if the participants are actively involved. Green Hat People takes care of all contact with the customer and manages the on-site production.
Examples of activation:
The Team Activity - Green Hat Challenge
What? The Green Hat Challenge is a fun-filled and challenging game that lets you think creatively and work as a team.
Details:
Indoors or outdoors
Game length: 60 - 90 minutes
Minimum: 6 participants
Maximum: No limit
The Dinner Activity - Dinner Game
What? The Dinner Game is an entertaining quiz where teams are challenged to solve fun questions.
Details:
Indoors or outdoors
Game length: 2x12 minutes
Minimum: 6 participants
Maximum: No limit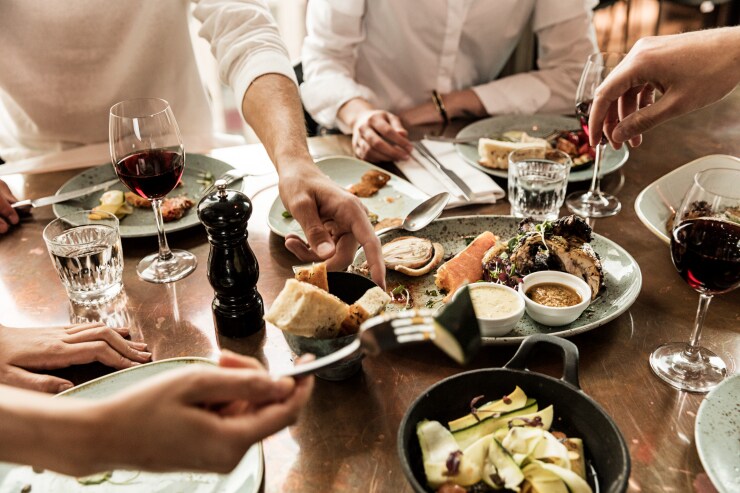 Meeting App/Mentometer - ViewPipe
What? Super simple tool to engage meeting participants to give input or vote and to share practical information (agenda, timings, location etc.)
Details:
Downloadable app for IOS (Apple), Andriod & Windows Phone
Number of participants: 1 - 10 000 people
LiveArena
Document or Live stream your next meeting..
Accessibility - Watch live or on demand.
Everybody can get the same message at the same time and you are assuring that your content is documented and stored in a video format.
Availability - Makes it possible for everyone to attend.
Is there anyone that can't be on site? Or is your goal to get your message as widely spread as possible? You decide!
Simplicity - You order, we deliver!
All you need to do is to order and specify your requests. You will then receive a link where you can see your meeting, event or conference. We handle the documentation based on your needs.
Trippus
The complete tool for events and meetings.
Trippus makes it easy to share events in a professional and innovative manner. Through simple administration, you get full control, reach your visitors and get their engagement. At Scandic, you can use Trippus to get a complete tool to manage your meetings. You will have automatic registration without Excel lists, run the entire visitor registration process with one user-friendly software.
Invitation - Send invitations and follow-up emails in the same style as your event.
Registration - Automatic registration of all your visitors, workshops and guests.
Event website - All information for your visitor at one central location.
Badges & scanning - You can check in visitors at the event by scan their e-ticket.
Meeting schedule - Allow visitors to register for meetings and workshops.
How do I book?
Feel free to contact any of our meeting advisors at the hotels to get an offer from our partners. You'll find the contact information in the side area.