Hiking from Lapland to Espoo
You can hike your way through the beautiful Finland. Finland offer a variety of hiking trails including Nuuksio and Karhunkierros. Stay comfy at one of our hotels between your hiking adventures.

HIKING TRAILS IN SOUTHERN FINLAND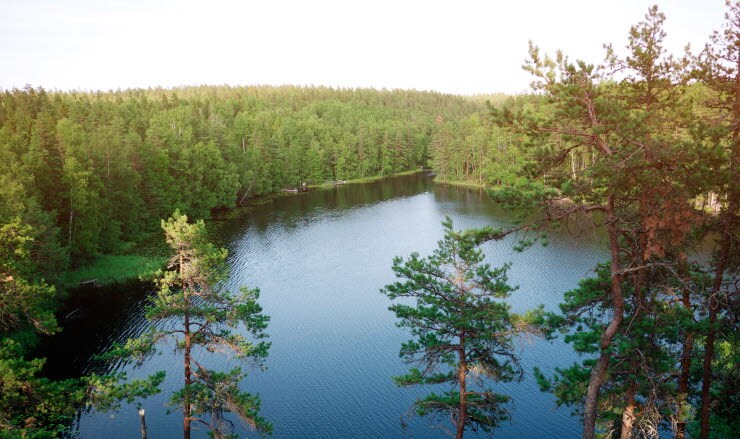 For all of you outdoor enthusiasts will surely appreciate the southern part of Finland with its hiking and national parks. Nuuksio National Park in Espoo is suitable for the entire family offering accessible routes. The Archipelago Trail around the archipelago of Turku take you through magnificient and idyllic maritime surroundings. The best way to experience the route is by bike. Teijo National Park in Salo gives you peaceful lakes and forests and meets the atmosphere of the historic ironworks of the Mathildedal village.
HIKING TRAILS IN the finnish LAPLAND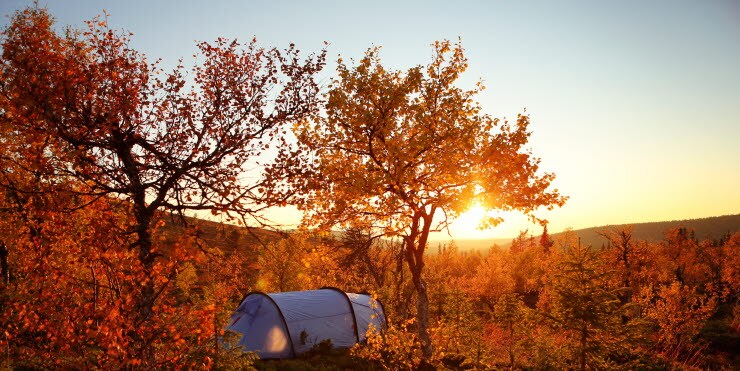 The Hetta-Pallas hiking trail in Pallas-Yllästunturi National Park offers a long distance and wonderful hiking trail of about 50 km. During winter this is a popular cross country ski trail. Halti's hike takes you to the heights of Halti Mountain, and along the way you will also find Saana Mountain and the stunning Pihtsusköngäs waterfall. Urho Kekkonen National Park offer trails for both beginners and experienced hikers, of which the Nuortti's hiking trail is one of the most spectacular.
HIKING TRAILS IN CENTRAL FINLAND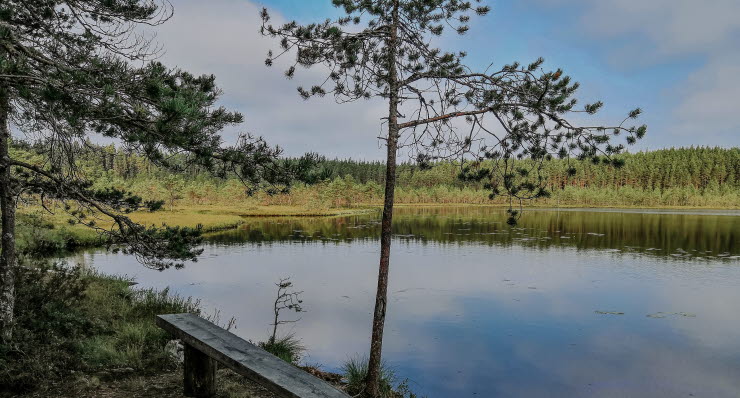 Seitseminen National Park in Pirkanmaa is suitable for hikers of all ages. Learn about the flora and fauna, try out the wide range of both cycling and skiing routes. Peuran Polku is an 115 km long hiking trail in the northern part of Ostrobothnia and Central Finland partly in in the Suomenselä watershed region. Helvetinjärvi National Park in Pirkanmaa, is interesting from a geological perspective with two rift valleys formed millions of years ago.
HIKING TRAILS IN EASTERN FINLAND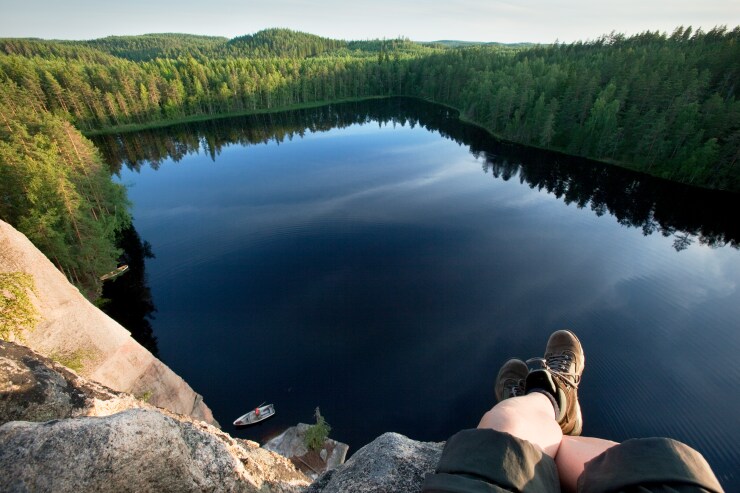 In Eastern Finland you will find Julma-Ölky's ring route, which is known for its rugged nature. From time to time, the route pass by the cliffs, which offer picturesque scenery. Repovesi just a couple of hours from Helsinki is a popular hiking destination with more than 40 km of routes. The park and its hills and cliffs will keep you and your family entertained for days. Tapio taival, 20 km, is located right on the eastern border. Along the wilderness of the route, you'll find Lake Virmajärvi, which is the easternmost point of the EU.
BEAR WATCHING, KUUSAMO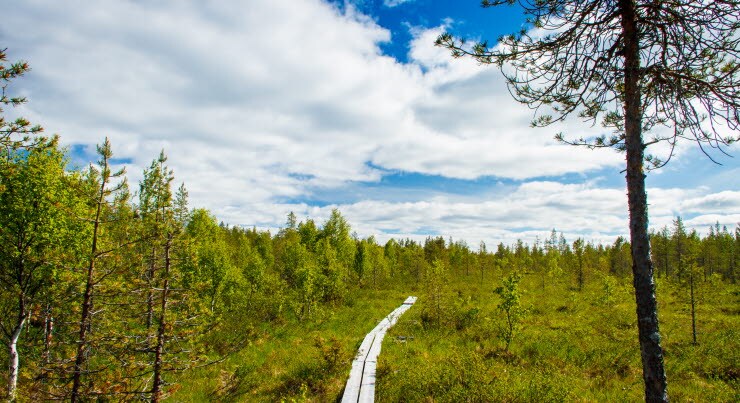 The legendary Karhunkierros Trail (also known as The Bear's Trail) is Finland's most popular hiking trail, taking you to the beautiful scenery of Oulanka National Park. The Kuusamo and Ruka area also offers several other hiking trails.