Hiking trails
We have put together suggestions for the most popular backpacking destinations, hiking trails and national parks in Finland. These include the famous Karhunkierros trail in Ruka Kuusamo and other superb hiking destinations. Most of the routes are conveniently located near Scandic hotels, which offer a comfortable place to stay along the way.

Trails in Northern and Eastern Finland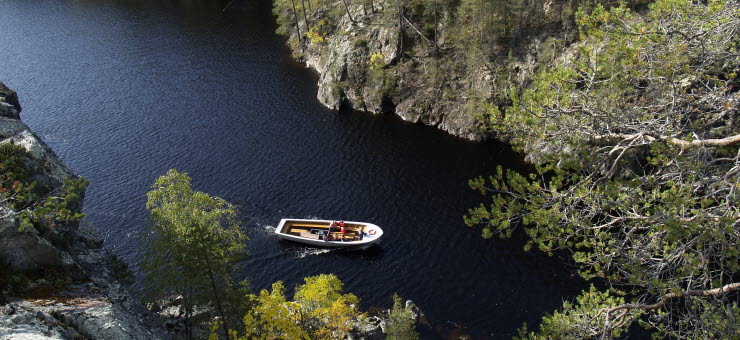 In Kuusamo, you'll find the Julma-Ölkky trail, which is known for its majestic scenery. At times, the trail passes along rock ledges, offering breathtaking views across the landscape. Julma-Ölkky is the largest of three canyon lakes in Finland which have formed in earth fissures.
Karhunkierros is Finland's most popular hiking trail, leading to the beautiful landscapes of Oulanka National Park. The Kuusamo and Ruka area also offers several other hiking routes.
Repovesi is a popular backpacking destination in Kouvola with more than 40 km of trails. In Repovesi, you can easily go on a hike for several days.
Tapion taival route, length 20 km, is located in Ilomantsi very near the eastern border. Along the route, near Virmajärvi, lies the easternmost point of EU on the European continent.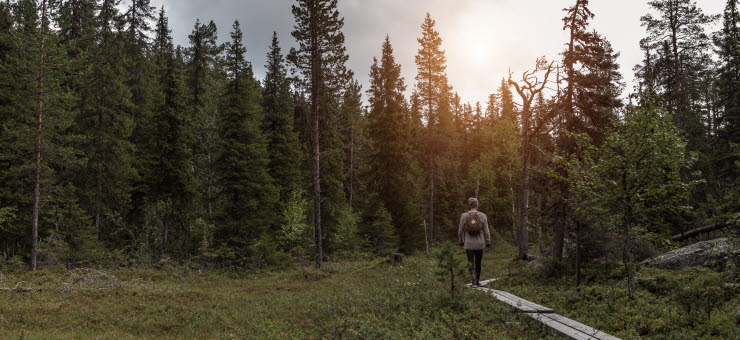 Trails in Southern Finland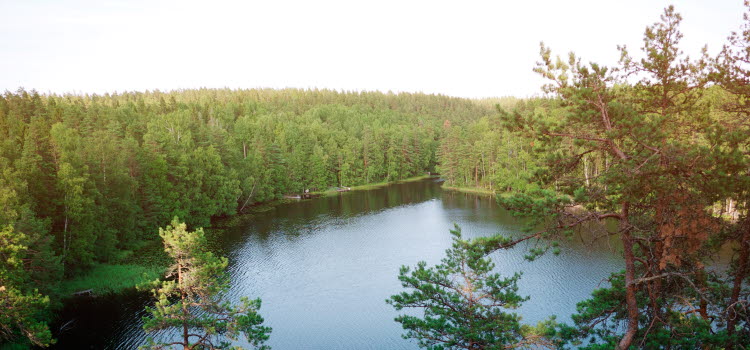 Southern Finland has a multitude of fascinating trails and national parks. Nuuksio National Park in Espoo (next to Helsinki) features walking routes for the whole family and offers also accessible trails.
The Archipelago Trail in the Turku area offers unforgettable experiences by the sea. Teijo National Park in Salo includes the old ironworks village Mathildedal.
Trails in Lapland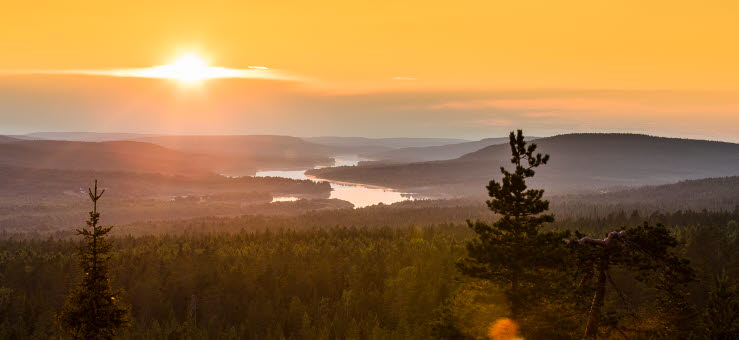 The Hetta-Pallas trail in Pallas-Yllästunturi National Park offers a magnificent 50 km hiking route in summer and a popular ski trail in winter. The Halti trail in the Käsivarsi Wilderness Area takes you to Halti Fell, and along the way, you will also see Saana Fell and the beautiful Pihtsusköngäs waterfall. Urho Kekkonen National Park features trails for beginners as well as more experienced walkers, with Nuortti backpacking trail being one of the most scenic routes.
Trails in Central Finland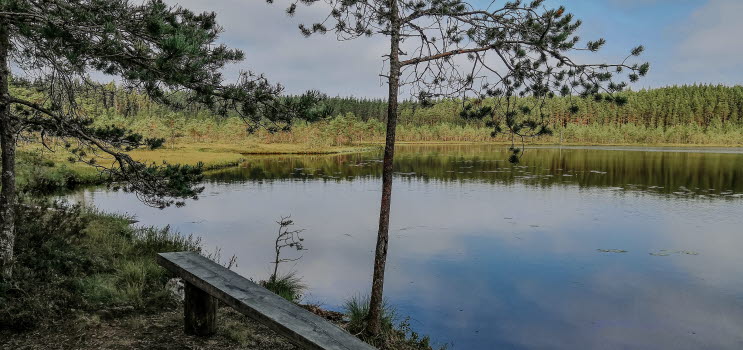 Seitseminen National Park in Pirkanmaa is suitable for hikers of all skills and offers also ski trails and bike trails. Helvetinjärvi National Park in Pirkanmaa is home to a unique canyon and the Helvetinkolu rock gorge.
Peuran Polku is a 115 km backpacking route in Northern Ostrobothnia and Central Finland in the Suomenselkä drainage divide. With its numerous rest spots, Peuran Polku also offers plenty of hiking options for shorter day trips.