Activities at Ruka
The surroundings of Scandic Rukahovi at Ruka offer a variety of activities and fun things to do all year round.

adventures at Ruka all year round
Mountain biking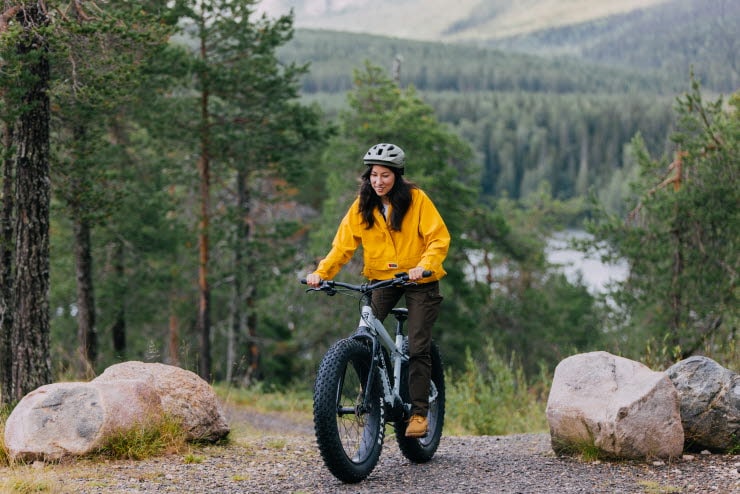 There is a total of 180 km of marked mountain bike routes in the Ruka-Kuusamo area. The Valtavaara route at Ruka (but not the Karhunkierros section of the route) and the Salmilampi/Valkeisenvaara route, as well as the maintenance routes and tracks in the slope areas, are suitable for mountain bikes, even though they're not officially marked as mountain bike routes.
The bike routes on the Ruka slopes are marked in turquoise blue on maps and with a bike sign in the terrain. Guided mountain bike tours are also available. Ruka Bike Park offers top-level conditions and scenery for mountain and downhill biking. The biking season in Ruka lasts until the end of October.
Hiking



The Ruka area in Kuusamo is a popular hiking destination, and in addition to the legendary Karhunkierros trail, it offers many other hiking trails and sights that you can access by foot.
Rafting and paddling
The free-flowing waters of Kuusamo offer a great network for rafting, paddling and more easy-going rowing activities.
Disc golf
Ruka DiscGolfPark is a 20-lane competitive golf park. The ski resort's various steep elevations make this golf course both a challenging and enjoyable experience. In addition, you can play a 21-lane golf course in summer on the Ruka slopes as well as a 9-lane family golf course on the Talvijärvi slopes.
Golf
The 18-hole Kuusamo Golf course is a great experience! Kuusamo Golf is approximately a 20-minute drive from Scandic Rukahovi, close to the Kuusamo city centre. You can pay green fees easily at our hotel reception.
Quad safari
Enjoy the amazing landscapes and mountains of Kuusamo on an all-terrain-vehicle. Many programme service providers organise guided safaris.
Bear watching
A unique experience to observe bears, the kings of the forest. Learn about bears and other large predators safely on guided bear watching tours by Lammintupa and Karhu-Kuusamo. In addition to bears, you can see other wild animals in the wilderness, such as wolves, wolverines or golden or white-tailed eagles.
Winter activities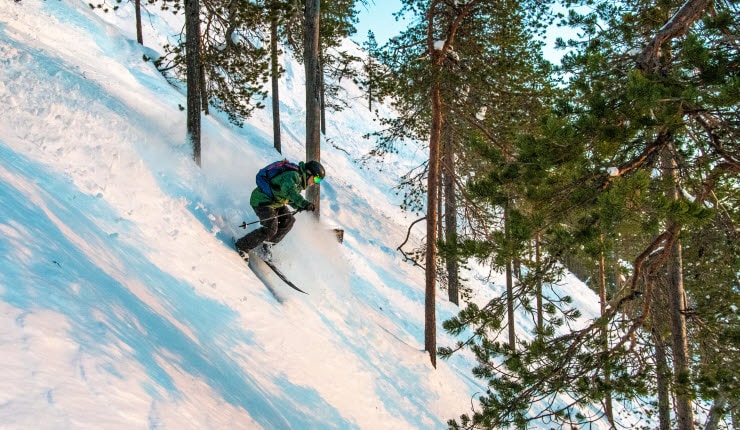 Lots of snow in winter and the varying landscapes create an ideal setting for a winter holiday in Kuusamo. The Ruka region has become a paradise for outdoor enthusiasts. Fine, clean snow, crisp frost and the mystical, cosy atmosphere of the polar night offer winter activities from morning until night. At Ruka, you can:
go cross-country skiing surrounded by rugged spruce trees and snowy pine forests;
go downhill skiing in breathtaking mountain scenery; and
admire the spacious wilderness on a snowmobile or dog sled.
Ski trails
The nearest ski trails start right next to Scandic Rukahovi. Trails include the 9-km Ruka circular trail, the 11-km Saarua illuminated trail and the 11-km Vuosseli trail.
The first illuminated snow trail runs from the village of Ruka on the shore of the Kaltiolampi pond to Kelorinne, covering 500 m in one direction. The trail is free of charge and open daily to all. The lights stay on until 21:00.
Downhill skiing
Some of the slopes are located right next to Scandic Rukahovi. There are 39 slopes and you can find versatile equipment for winter sports from the Piste rental shop. The 2022-2023 downhill skiing season at Ruka starts from 7 October.
Winter cycling
On the wide tyres of the Fat bike, you can cycle even in winter conditions. Ruka has several marked winter cycling routes, such as Antinperä, Hirsilampi, Lammintupa and Riisitunturi routes, which are always maintained after snowfall, where necessary.
Sledding
Go sledding at Eastern Ruka, in the lower part of Vuosseli Lastenmaa, and also at Mastorinteet as well as by the Ruka village, next to Kaltiolampi. When staying at Scandic Rukahovi hotel, you can rent a sled at the hotel reception.
Introduction video