Activities at Ruka
The surroundings of Scandic Rukahovi in Ruka offers a variety of activities and fun all year round.

Spring, Summer and Autumn activities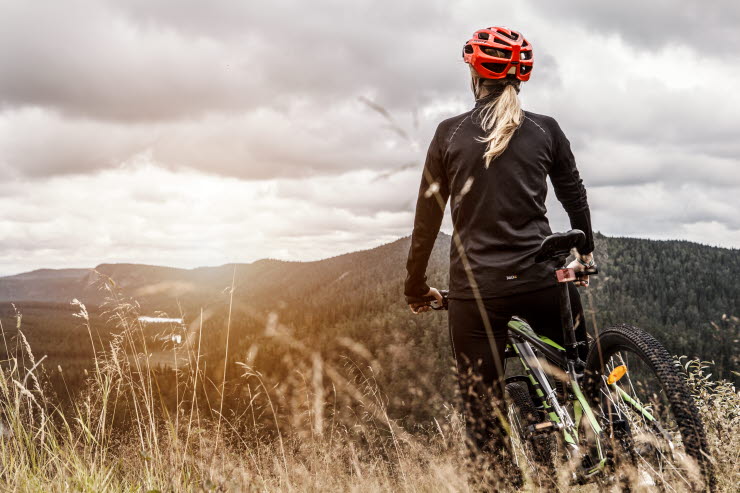 Your mind is at peace in the nature of Kuusamo. You're guaranteed amazing sights and fascinating activities, such as breathtaking hiking routes.
Mountain biking
Overall, the total length of the Kuusamo region bike route is 605 km, and there are 500 km of marked routes.The Ruka Valtavaara route (not Karhunkierros section) and Salmilampi/Valkeisenvaara route, as well as the maintenance routes and tracks in the slope areas, can be navigated by mountain bike, even though they're not officially marked as mountain bike routes.The bike routes on the Ruka slopes have been marked with turquoise on maps and with bike signs in the terrain. More information at Scandic Rukahovi reception.
Rafting and paddling
The free-flowing waters of Kuusamo offer a great network for rafting, paddling and more relaxed rowing activities.
Frisbeegolf
Ruka DiscGolfPark is an 18-hole competition level facility. The large differences in height at the ski resort means it's difficult but enjoyable to play.
Golf
The 18-hole Kuusamo Golf course is a great experience!Kuusamo Golf is located approximately 20 minutes' drive from Scadic Rukahovi, close to Kuusamo centre.You can get Green Fees at our hotel reception.
A mountain tour by quad bike
Enjoy the amazing landscape an mountains of Kuumaso on a quad bike.
Bear watching
A unique experience. Meet a bear, the king of the forest, wolves or wolverines safely at a distance of as little as 3 metres. In the Kuusamo Predator Centre, see the predators that live in Finland as well as the bear cubs born in spring.
Winter activities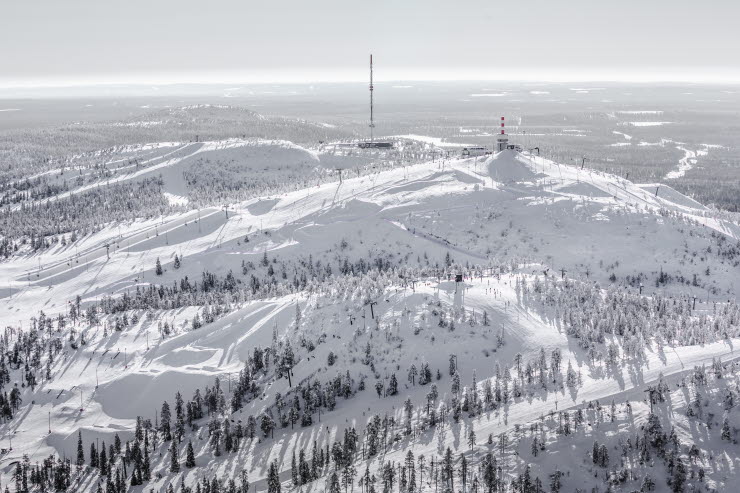 Lots of snow in winter and the varying landscape create an ideal setting for a winter holiday in Kuusamo. The Ruka region has become a paradise for outdoor enthusiasts. Powdery, clean snow, crisp frost and the mystical, cosy atmosphere of the polar night offer wintery activities from morning until night. In Ruka you can for example:
rugged spruce trees and pine forests covered in dense snow tempt you to go cross-country skiing
the breathtaking views invite you to hurtle down the slope on skis and snowboards
admire the open wilderness on a snowmobile or a dogsled
go snowshoeing on the ice under the moonlight on Lake Vuosselijärvi and spend a night in a lean-to in the magical glow of a campfire
Ski trails
The nearest ski trails start right next to Scandic Rukahovi. Trails include the 9 km Ruka trail , the 11 km Saarua illuminated trail and the 11 km Vuosseli trail. See maps of the ski trails in Ruka and Kuusamo.
Alpine skiing
The Rukakeskus slopes are located right next to Scandic Rukahovi. The Piste Rental Shop offers all kinds of equipment for winter sports.
Sledding
Go sledding at Eastern Ruka, in the lower part of Vuosseli Lastenmaa, and also at Mastorinteet as well as by Ruka village, next to Kaltiolampi. You can rent sleds at Scandic Rukahovi hotel.