Linnea - General Manager
Linnea Johansson, a celebrity chef and New York blogger, was our General Manager for our mobile hotel room Scandic To Go when Scandic was on site between 23-28 September during the weeklong North Food Festival.

The North Food Festival event was dedicated to Nordic cuisine, and took place in New York's West Village. For Linnea, the role as a General Manager, was to welcome guests and was active in creative events around the hotel. The purpose was to draw attention to our Nordic delicacies among Americans.
Here´s an interview we made with Linnea before the event took off:
Official hashtag: #ScandicToGoNYC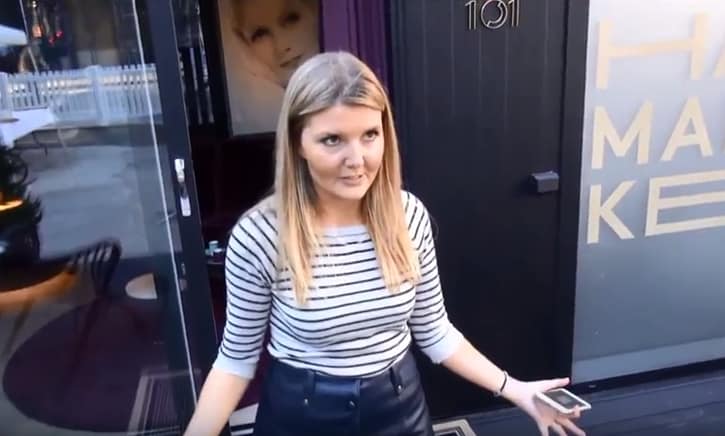 "Americans are a little bit more comfy than Scandinavians"
We asked Linnea a few question about New York
1) What would an American like the most about Scandic which can´t be found on American hotels?
Linnea: "This summer I got married in Sweden and all the American guests couldn´t stop chatting about the Swedish hotel breakfast and how great it was! The idea that the breakfast is included in the price, was something new to them and they praised the idea!
2) Would Scandic Hotels stand up against the competition on the American market if we opened up our doors for real?
Linnea: "I really think so. Scandinavian design in combination with Nordic food would be a real hit in New York! A New Yorker would have loved that one can borrow a bicycle. However, Americans are a little bit more "comfy" than Scandinavians and demand more service. For example, they would never want to carry their bags up to the room, or to hail a cab, that´s hotel business."
3) What kind of food would you serve New Yorkers to "flirt" them over to the Nordics?
Linnea: "For an American the Swedish meatballs are always a popular dish, but what really seem to impress them the most are our tasty bread, butter, cheese and sea food. As a sea food loving "Gothenburger" I would probably set up a real good sea food buffet, something extraordinary! Who can resist a sea food buffet, bet you agree?"
4) In your dreams, where would you like to take Scandic To Go?
Linnea: At the Fire Island outside the Hamptons. The island is beautiful, and similar to the archipelago where there are no cars and you have to jump on a bicycle to get around. However, hotels are short on the island so that´s why I would like to place Scandic To Go on the perfect beach location and spend a weekend there.
5) What´s the best thing about West Village?
Linnea: "You mean "best village" as we used to call it… hahaha! West Village is a little bit like Manhattan is seen on the movies. The houses are low, with front stoops, all streets have trees and plantations, in every corner there´s a cozy café or restaurants. Here you can stroll around the winding streets and get the feeling of being transported back in time, most of the houses are listed buildings. After a long intense day in the city it feels so good to come home to this calm borough.
Video
Linnea shows our guest blogger Martin his room