Enjoy a city break in Helsinki
Helsinki is an ideal city for a relaxed holiday! Everything is close by in this compact city and you can quickly get from one place to another. There is always something to see and do!
10 tips for a holiday in Helsinki
Pick up the best tips for activities, borrow a bike at our hotel reception, and head to maritime Helsinki.
1. A city full of sights and events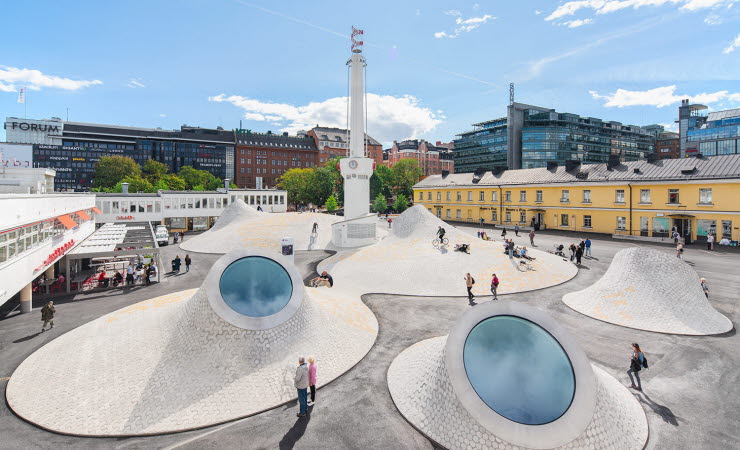 Helsinki has plenty of things to do and its sights and events ensure a wonderful holiday. New and interesting sights include the fully refurbished Olympic Stadium, Amos Rex Museum and Helsinki Central Library Oodi.
2. A great urban landscape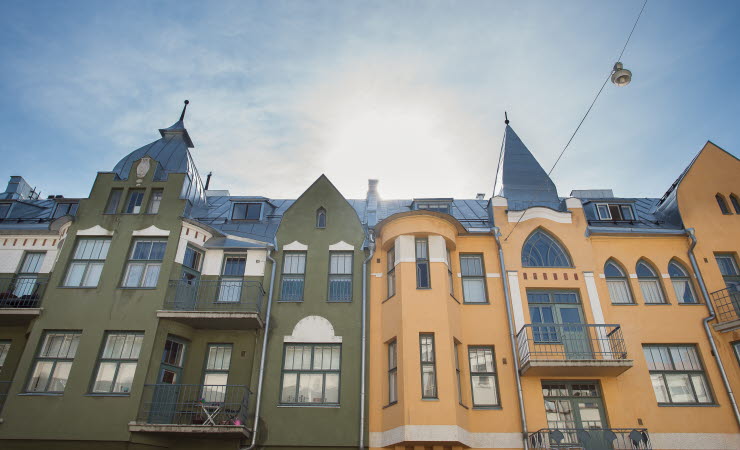 The buildings in the city are sights in themselves and there's plenty to admire in the Helsinki urban landscape. The amazing cityscape is dominated by Art Nouveau-style buildings, a majority of which are located in the Ullanlinna and Katajanokka districts in Helsinki. The cityscape also consists of work by famous Finnish architects Alvar Aalto and Eliel Saarinen, for example, the new Scandic Grand Central Helsinki Hotel at the Central Railway Station.
3. Inviting islands
Grab a picnic from the market square or buy it at the hotel, jump onto the ferry, and head to one of Helsinki's many islands: Suomenlinna, Vallisaari, Lonna, Uunisaari, or Pihlajasaari. You can walk to Seurasaari along a beautiful bridge. The islands also have kiosks, cafes, and restaurants where you can enjoy sea views and delicious food served to your table.
4. Excellent shopping opportunities
It's also a good idea to combine your visit to Helsinki with a shopping trip. The shopping centres, department stores, and the well-known Design District offer great discoveries for everyone, from Finnish design to international brands. We also recommend exploring the flea markets and second-hand shops in the city – there are several near the centre.
5. Maritime Helsinki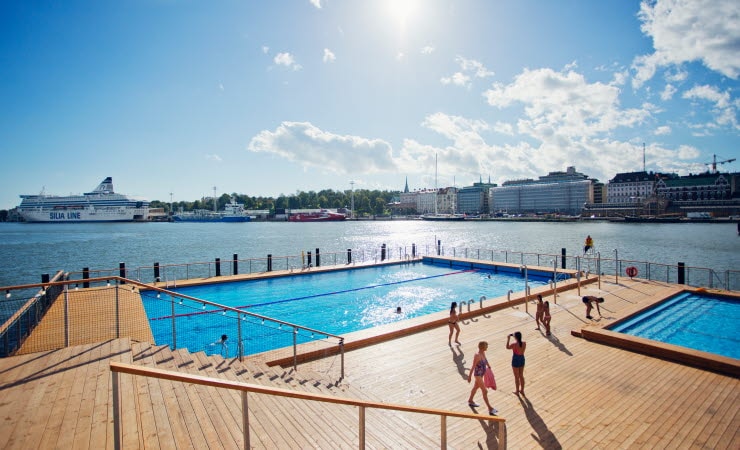 The city centre offers many possibilities to explore maritime Helsinki. Helsinki has more than 130 km of shoreline. The coastal areas and roads are connected by excellent walking and cycling routes. The Allas Sea Pool spa is a unique opportunity to refresh yourself throughout the year in three pools built into the sea.
You can also see the city centre and nearby islands from the SkyWheel near the Market Square. From the city centre, you can also easily travel to the unique Löyly restaurant and sauna complex in Hernesaari.
6. Helsinki parks
Helsinki is known for its well-kept parks and green areas. In the city centre, you can enjoy sunny days in Esplanade Park, the Old Church Park, and Sinebrychoff Park. Kaivopuisto and Töölönlahti are popular outdoor areas. Central Park, which runs through the city, has longer jogging paths and forest routes. In the Botanic Garden in Kaisaniemi, you can enjoy nature throughout the year.
7. City tour on a tram
You can buy a day ticket, hop on any tram, and travel around the city as you wish. Tram route 2 has many sights. Lovers of architecture can spot architectural gems along tram route 4 and those interested in design should take tram route 6.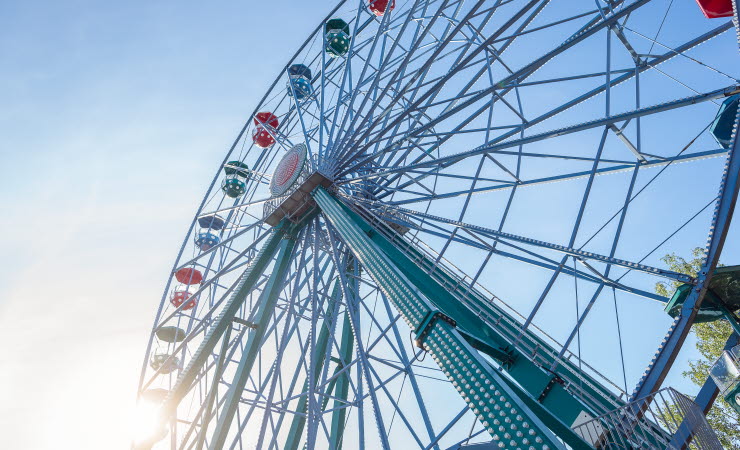 Helsinki offers numerous activities that are suitable for all ages. Head to the speedy rides in Linnanmäki, see the wild animals in Korkeasaari zoo, or dive into the underwater world at Sea Life. There are 60 public playgrounds in Helsinki where children can have fun.
9. Delicacies from the markets or market hall
Helsinki has many markets and market halls full of delicacies and teeming with life. The market halls are also a good place to enjoy a delicious lunch and coffee.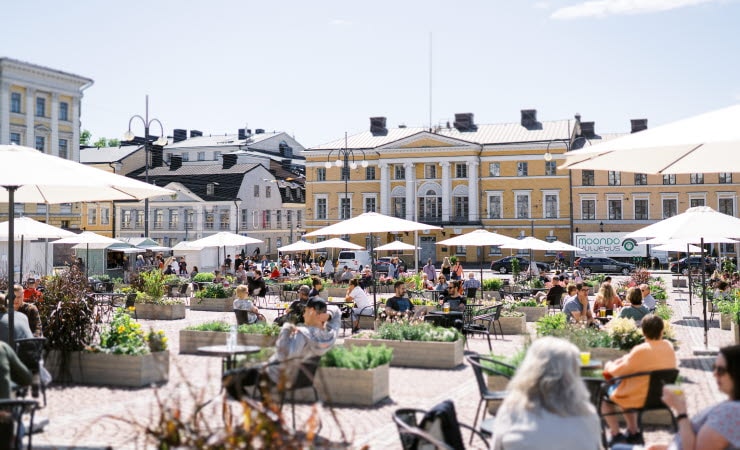 10. A plan for a rainy day
You should also fit in a visit to one of Helsinki's many theatres during your holiday in the capital of culture. You can find performances on both big and small stages. There are also more than 80 museums in Helsinki. In addition to the best-known museums, such as Ateneum and Kiasma, there are museums for design, architecture, natural sciences, history, and arts.
Accommodation in Helsinki
Scandic has several hotels in the best locations in Helsinki.