Hotels close to Grona Lund
Planning a visit to Sweden and Stockholm this autumn? Combine your trip with an overnight stay at one of our hotels close to Grona Lund.
Amusement park at beautiful Djurgarden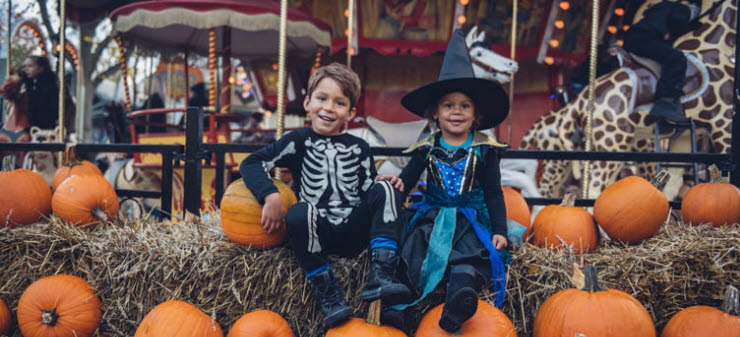 Get spooked at Halloween
Feel the ghastly spirit of Grona Lund during Halloween! The park will be dressed up for the occasion with pumpkins, ghosts and scarecrows - you better stay brave. It's fun for all ages to enjoy attractions, pentathlon events, restaurants and live shows. The attractions are open as long as the weather conditions allows it.
When can I visit the park during Halloween?
The park is open following days during Halloween: 18-20 October and during the fall break 25 October - 3 November.
Tickets
This year Grona Lund has limited capacity per day! Make sure to book your visit before the tickets are running out.
Where can I stay?
If you stay at Scandic Sjöfartshotellet or Scandic Gamla Stan (the Old Town), Grona Lund is just a short boat ride from Slussen. Stay convenient in the city center at Scandic Anglais, Scandic Park, Scandic Continental and Haymarket by Scandic, and make the beautiful walk along Strandvagen to get to Djurgarden part of the experience. Or jump on the bus or train and get off right outside Grona Lund.
The fine print
Please note the opening hours of the amuesement park during the low season. The park might be closed.
The combined travel services offered are a package holiday within the meaning of Directive (EU) 2015/2302. More information about central rights under the Directive (EU) 2015/2302