3 for 2 Haymarket by Scandic
Stay elegant in Stockholm at the former PUB department store where Greta Garbo once made a career. Enjoy the breakfast buffet with a view over Hotorget and the farmers' markets.
stay 3 nights pay for 2 at the art deco inspired haymarket by scandic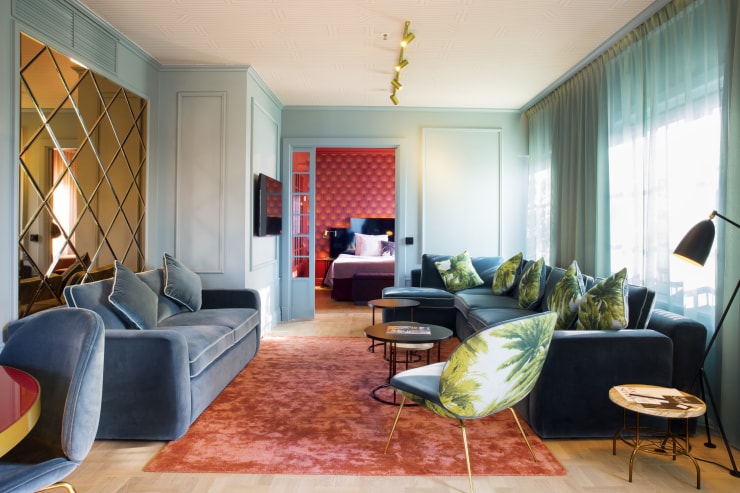 The hotel is a former department store and you'll be walking on historical ground in this grand old PUB building. Greta Garbo worked here in the 1920s and the restaurant is named after her. You'll be amazed by the details from this epoque if you like design and interiorr decorating. In the surroundings of the hotel you'll find a farmers' markets, cinemas and concert halls, all within walking distance of both the central station and trendy Stureplan.
What's included in the offer?
When can I book?
Up and until 23 April 2017
When can I stay?
Stay all days until 23 April 2017
How do I book?
Book online and use the booking code STAY3
Book a minimum stay of 3 consecutive nights.
The fine print
The offer is only available online. Book a minimum stay of 3 consecutive nights, discounted with 33% each with a total value of 1 night. This deal can only be booked online and applies to a limited number of rooms and upon availability until 23 April at Haymarket by Scandic in Sweden. Booking period: Up and until 23 April 2017. Stay all days (Mon-Sun). Reservations are non-refundable and can't be changed or cancelled. Your payment card will be charged at the time of reservation. The offer can't be combined with other offers or discounts.
Policy