Reduced point price
We've lowered the point price for selected hotels each month in October, November and December, so you can explore new destinations and re-visit old favourites. Treat yourself to a reward night is a great way to spend your points. Choose among hotels in Sweden, Norway, Denmark, Finland and Germany.
SPEND YOUR POINTS ON A GOOD NIGHT SLEEP
When can I stay?

At selected hotels each month.
How do I book?
Bookable in October, November and December
Book on our website or app by clicking 'Book with Reward night' or through call center
Stay in November
Sweden

| | |
| --- | --- |
| 5,000 points (regular 10,000 points) | |
| Scandic Skärholmen, Stockholm | Stay south of Stockholm. And just 10 minutes by car to Stockholm City from Kungens Kurva. |
| Scandic Kista, Stockholm | Enjoy a comfortable stay in central Kista, close to the shopping centre, Kista Galleria. |
| 10,000 points (regular 25,000 points) | |
| Scandic Malmö City, Malmo | From Scandic Malmö City, you're close to all that Malmo has to offer in terms of shopping, cultural sights, culinary experiences, |
| Scandic Linköping City, Linkoping | With a restaurant ranked as one of the best in Ostergotland by the White Guide. |
| Scandic Ferrum, Kiruna | Come and enjoy Kiruna's most popular lounge, best-known restaurant and relaxation suite with spectacular views of Kebnekaise. |
| 20,000 points (regular 40,000 points) | |
| Scandic Anglais, Stockholm | Scandic Anglais is located right by lively Stureplan in the very heart of Stockholm, opposite Humlegarden park |
Norway

| | |
| --- | --- |
| 5,000 points (regular 10,000 points) | |
| Scandic Kokstad, Bergen | With great location in calm surroundings, and with a tram stop right outside our door, |
| 10,000 points (regular 20,000 - 25,000 points) | |
| Scandic Hafjell, Lillehammer | Just 700 metres from one of Norway's largest alpine skiing facilities, Hafjell alpinsenter, and only 15 minutes from Lillehammer. |
| Scandic Havet, Bodo | Unique adventure hotel on the quayside in Bodo, with 360-degree views. |
| Scandic Lerkendal, Trondheim | Right by Lerkendal stadium and a short drive from Trondheim's centre |
Denmark

| | |
| --- | --- |
| 10,000 points (regular 20,000 points) | |
| Scandic Aarhus Vest, Aarhus | If you're on a short visit and need a quick exit, Scandic Aarhus Vest just 4 km from Aarhus city centre, is a great choice. |
| Scandic Hvidovre, Copenhagen | If your seeking a hotel close to Copenhagen which is easy to get to by car and which offers free parking? |
| 30,000 points (regular 15,000 points) | |
| Scandic Aalborg City, Aalborg | Stay in the center of Aalborg close to the city's attractions and right next to Aalborg Congres & Culture Center. We offer a garage parking underground. |
Finland

5,000 points (regular 10,000 points)

Scandic Järvenpää
Jarvenpaa

A comfortable hotel in the centre of Järvenpää with free parking and excellent connections to the centre of Helsinki and the airport.
10,000 points (regular 20,000 points)
Scandic Ikaalisten Kylpylä
Ikaalinen


This cosy spa hotel that caters to your every need offers pampering, activities and high-quality entertainment with beautiful lake scenery.
Scandic Rosendahl
Tampere
A recently renovated conference hotel in a beautiful lakeside setting near the centre of Tampere and Särkänniemi Adventure Park.
Scandic Tampere Hämeenpuisto
A stylish hotel with everything you need in an excellent location. Friendly service and a peaceful atmosphere guarantee a good night's sleep.

Scandic Seinäjoki, Seinajoki

A cosy hotel in the centre of Seinäjoki near the railway station. Fresh rooms and free parking ensure a successful visit.

Scandic Waskia, Vaasa

A peaceful hotel by the sea at a convenient distance from the centre of Vaasa. A parking area free of charge and the spa next door guarantee a cosy stay.

Scandic Turku, Turku

A cosy and peaceful hotel by Aurajoki River. All the city's services are nearby. The relaxation suite with sauna and swimming pool guarantee a relaxing stay.

Scandic Espoo, Espoo

A comfortable hotel with good connections in Espoo. We have a popular restaurant, a relaxation area with a swimming pool and free parking.

Scandic Helsinki Aviapolis, Helsinki

A refurbished and peaceful hotel next to Helsinki Airport with good transport connections.

Scandic Kajanus, Kaajani

The conference hotel, near the centre of Kajaani and next to the Kaukavesi Watersport Centre, has modern rooms and a pleasant atmosphere.

Germany

| | |
| --- | --- |
| 20,000 points (regular 40,000 points) | |
| Scandic Frankfurt Museumsufer, Frankfurt | Find the hotel right in the vibrant heart of Frankfurt. Enjoy views of the Frankfurt skyline or the banks of River Main. |
Stay in December
Sweden

| | |
| --- | --- |
| 10,000 points (regular 20,000 - 25,000 points) | |
| Scandic Star Sollentuna, Stockholm | Stay in very spacious rooms, many with a separate livingroom area. We also offer plenty of spacious meeting rooms; our auditorium can accommodate 500 people. |
| Scandic Norra Bantorget, Stockholm | Stay close to all the fun, yet enjoy peace and quiet. Drottninggatan shopping street is just around the corner and leads all the way to the Old Town. |
| Scandic Portalen, Jonkoping | You stay just a short distance from shopping and popular sights, and next door to the hub of Jonkoping's public transport system. |
| Scandic Lugnet Falun, Falun | Stay with a pool, gym and bowling alley. Just a few steps from Lugnet's large sports and leisure complex. Yet only a 10-minute walk from central Falun. |
| Scandic Plaza Umeå, Umea | Stay in a relaxed environment with the city centre on your doorstep. Treat yourself to a visit to our relaxation suite and banish those hunger pangs in our restaurant. |
Norway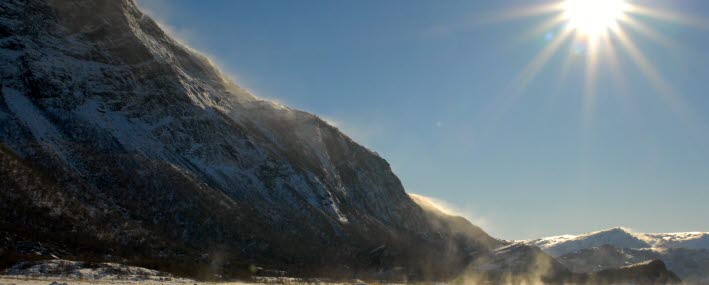 | | |
| --- | --- |
| 10,000 points (regular 20,000 - 25,000 points) | |
| Scandic Alta, Alta | Experience the northern lights, the midnight sun and Sami culture. Take a ride on dog and reindeer sleighs. Great conference facilities. |
| Scandic Ringsaker, Hamar | Nice conference hotel north of Hamar centre. Ideal for sports groups with its proximity to Vikingskipet and the skating arena. |
| Scandic Oslo Airport, Oslo | Stay just 6 minutes from Gardermoen airport and the hotel has direct ties to the airport |
| | Our hotel is known for its unique architecture and panoramic views over Oslo. Enjoy dinner in our restaurant. Perfect for conferences and events. |
| 12,000 points (regular 25,000 points) | |
| Scandic Brennemoen, Mysen | The hotel is located only 45 minutes from Oslo, next to the E18 freeway, and only 25 minutes from Tockfors in Sweden, and has excellent bus and train connections. |
| Scandic Leknes Lofoten, Leknes | With the dramatic landscape of Lofoten on its doorstep, this is the perfect hotel if you want to explore the wilderness of Lofoten. Our hotel is centrally located in the town of Leknes. |
| Scandic Elgstua, Elverum | Welcome to Scandic Elgstua, the hotel that won the award for the county's best hotel breakfast in 2018! |
Denmark

| | |
| --- | --- |
| 10,000 points (regular 20,000 - 25,000 points) | |
| Scandic Sydhavnen, Copenhagen | Stay just 10 km from Copenhagen Airport and 3 km from the city centre. |
| Scandic Aalborg Øst, Aalborg | Pleasant conference hotel for those who are on the go! |
| 15,000 points (regular 30,000 points) | |
| Scandic The Mayor, Aarhus | Stay at one of the best locations in Aarhus. |
Finland

Scandic Oulu Station, OuluScandic Seinäjoki, Seinajoki
| | |
| --- | --- |
| 5,000 points (regular 10,000 points) | |
| Scandic Järvenpää, Jarvenpaa | A comfortable hotel in the centre of Järvenpää with free parking and excellent connections to the centre of Helsinki and the airport. |
| Scandic Kallio, Helsinki | Cosy hotel in the middle of the bohemian Kallio district, near good transport connections and services. |
| 10,000 points (regular 20,000 points) | |
| Scandic Meilahti, Helsinki | A cosy, modern 11-storey hotel with magnificent views and excellent transport connections near downtown Helsinki. |
| Scandic Ikaalisten Kylpylä, Ikaalinen | This cosy spa hotel that caters to your every need offers pampering, activities and high-quality entertainment with beautiful lake scenery. |
| Scandic Laajavuori, Jyvaskyla | You can look forward to good service, versatile activities and to enjoying the delicacies in our restaurant. |
| Scandic Oulu Station, Oulu | A peaceful hotel in the centre of Oulu, near the railway station. |
| Scandic Seinäjoki, Seinajoki | A cosy hotel in the centre of Seinäjoki near the railway station. |
| Scandic Waskia, Vaasa | A peaceful hotel by the sea at a convenient distance from the centre of Vaasa. |
| 30,000 points (regular 15,000 points) | |
| Scandic Aulanko, Hameenlinna | Fabulous spa hotel that caters to your every need. |
| Scandic Atlas, Kuopio | Traditional, yet elegant city centre hotel in the best location in Kuopio. Enjoy great service in an international setting! |

Germany



| | |
| --- | --- |
| 20,000 points (regular 40,000 points) | |
| Scandic Frankfurt Museumsufer, Frankfurt | Stay the night at our newly opened Scandic Frankfurt Museumsufer hotel, right in the vibrant heart of Frankfurt. |
Find out more about our terms and conditions for booking a reward night