The Sandormen at Skagen
Since the late 1940s, a special 'worm' has moved completely to the tip of Denmark, right where 2 seas meet. Back then, a special vehicle was used to collect building materials, but that soon gave way to the idea of running guests in a trailer all the way out to Grenen at Skagen. Today, the Sandormen is the only means of transportation to Grenen.

Take a trip in the Sandormen and see where 2 seas meet
At the northernmost tip of Jutland, Grenen, you can stand with a leg in each sea. This is where the 2 seas - Kattegat and Skagerak - meet. You can take the Sandormen out to the tip of Grenen, an exciting and adventure-filled tour, where you also learn about the changing coastline and diverse nature.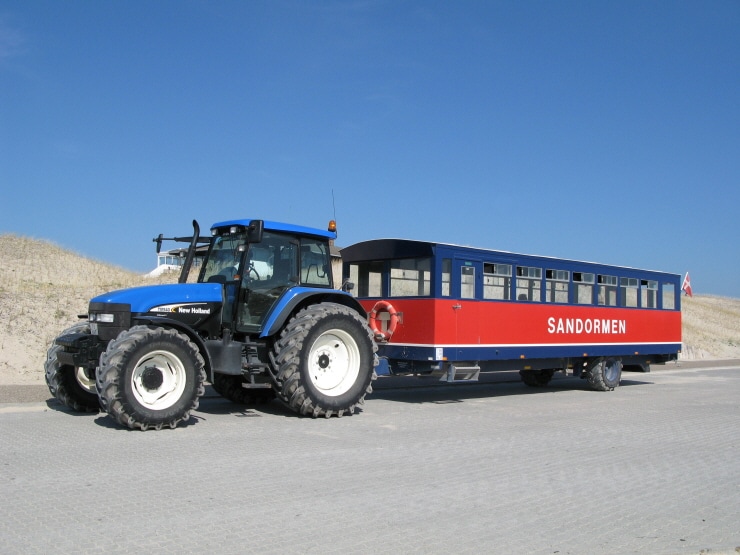 Skagen's white sand beaches and impressive nature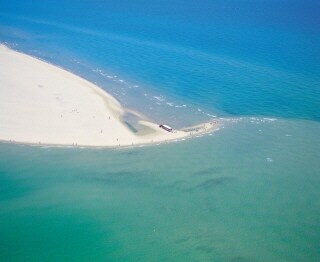 Grenen is surrounded by superb beaches on both sides. The eastern side is particularly suited to children, whilst the western side with its deep waters and strong currents is a little more challenging.
The combination of sand, water and impressive light has turned Grenen into one of Denmark's most popular tourist destinations with 1 million visitors every year.
The Sandormen does not have a set schedule but departs regularly from Grenen's car park.
Hotels close to the Sandormen and Grenen
If the tour goes to Denmark's northernmost tip, the entire family can enjoy a pleasant stay at Scandic The Reef in Frederikshavn. If it's not beach weather when you're at Grenen, you can always take a dip when you are back at our hotel. Our hotel has a large indoor water park for both kids and adults.