Gråsten Palace
You may be most familiar with Gråsten Palace as the summer residence of Queen Margrethe and Prince Henrik. The royal couple stay at the palace for about 3 weeks every summer. The palace has a fascinating history and in particular its garden is well worth a visit!

Explore the Queen's castle
Ever wonder how a queen and prince live? You can see how with your own eyes at Gråsten Palace. This is where Queen Margrethe and Prince Henrik live every summer, and they are also visited frequently by their children and the small princes and princesses.
Gråsten Palace was bestowed as a wedding gift to Crown Prince Frederik IX and Crown Princess Ingrid in 1935, and when Queen Ingrid died in 2000, the palace was inherited by Queen Margrethe.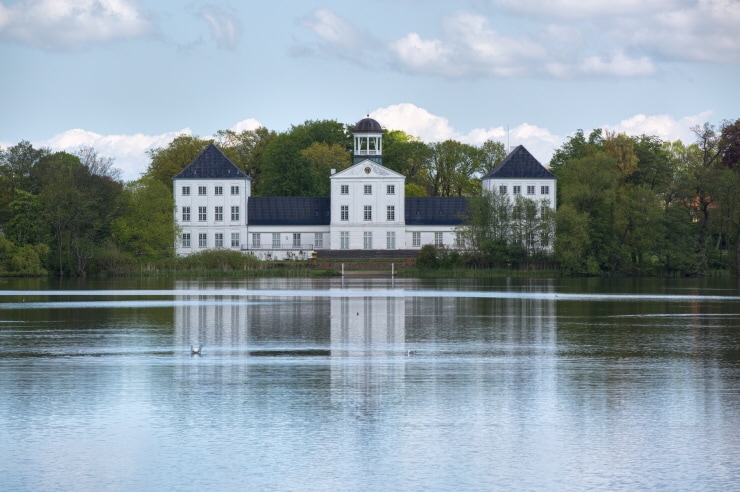 A real princess house and an adventurous tree
When you visit the palace, you must also stroll through its beautiful palace garden. The garden, which Queen Ingrid had planted, is an English landscape garden known for the fact that the natural surroundings and the garden flow together as one. The garden is also the site of a little building named the "House of the Princesses". It was here that Queen Margrethe and her two sisters played as children.
See if you can find the huge oak tree that has split into two in the garden. It is said that Hans Christian Andersen himself sat under this tree when he wrote "The Little Match Girl". Who knows? Maybe you'll be inspired to write a classic novel.
Have a great time!