Road trip Finnish Lakeland
Amazing scenery guide travellers through the picturesque Finnish Lakeland. Here, blue lakes meet rugged national landscapes and interesting city destinations.
One of the most beautiful parts of Finland
Saimaa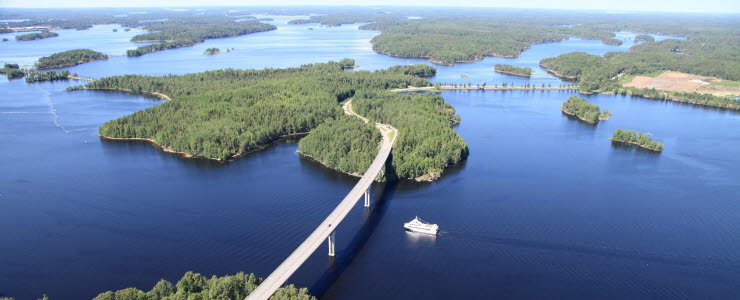 Beautiful Lake Saimaa is a favourite for many people. Lappeenranta on the shores of Lake Saimaa is a cosy summer city where the oldest Orthodox church in Finland is located. From the port of Lappeenranta, you can easily take a cruise on a steamship. In addition, the waterway provides a beautiful setting for canoeing and kayaking trips. In the Saimaa area, you may also encounter the endangered Saimaa ringed seal.
Hotel tip:
Urban summer destinations
In addition to the magnificent scenery, you can also enjoy a relaxing city break in Finnish Lakeland. Mikkeli is a relaxed summer city. In addition to the city's interesting history, the arts and crafts store Kenkävero and Tertti Manor are worth a visit. Don't forget to visit the popular Mikkeli market place!
Hotel tip:
The heart of Savonia
You can expect a relaxed Savonian atmosphere and fun times in Kuopio. In addition to the popular Market Square and the Market Hall, you can see as many as 542 islands in good weather from the Puijo tower.
Hotel tip:
Charming scenery in Imatra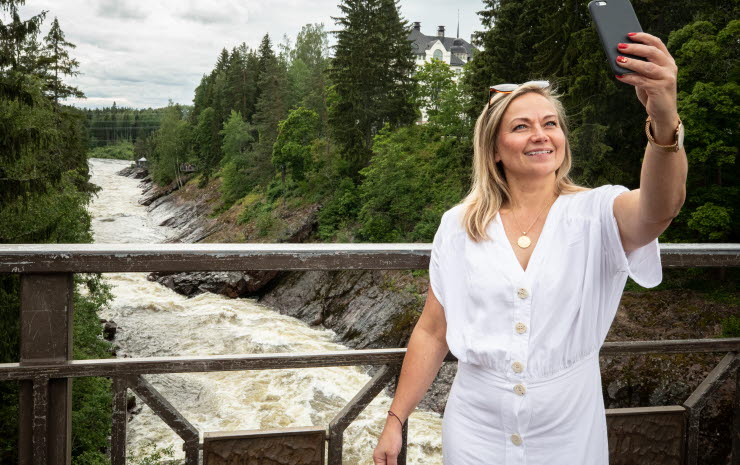 Imatran Valtionhotelli and Imatrankoski rapids charm time after time. People used to come to admire the magnificent rapids from all over Europe, and it is still possible to see the free-flowing rapids in daily shows during the summer.
On the shores of Imatrankoski, you will find one of Finland's most beautiful hotels, the Art Nouveau Imatran Valtionhotelli, reminiscent of a fairy-tale castle, where you can enjoy a delicious meal or stay overnight.
Hotel tip:
Butterflies and national landscape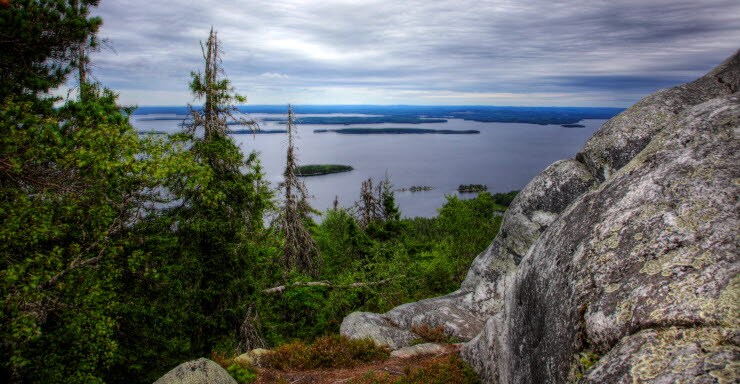 In Joensuu, visitors can see the world's northernmost tropical butterfly house, Botania. In addition to different butterfly species, you can find more than 2,000 plants here. Visitors should also go to Koli National Park to experience its breathtakingly stunning scenery.
Hotel tip:
Rugged Jyväskylä area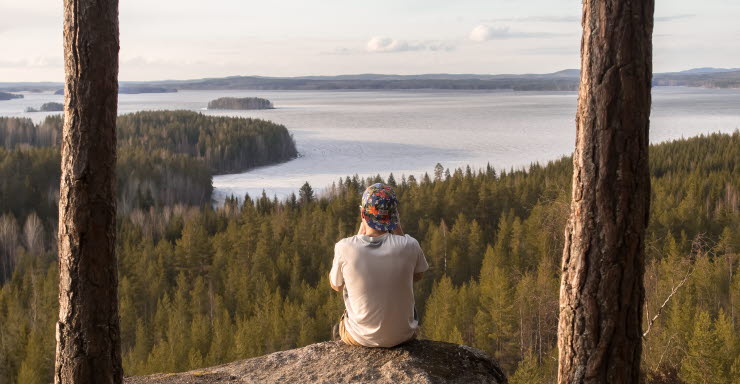 Jyväskylä is full of amazing scenery, activities and fun things to do. The highlight is the rugged Hyyppäänvuori, which has been called the Koli of Central Finland, with a 160-metre peak.
Hotel tip:
Hotels in the Finnish Lakeland