Berlin underground
Away from the usual tourist hot spots there are always plenty of new attractions to discover. Every district, every street and every courtyard has a story to tell. This is where you discover the small details that are often overlooked because they're not featured in every travel guide. One of these hidden treasures is Berlin Underground.

Berlin's underworld
The classic among Berlin's underground localities. If you want to get to know Berlin from below, with all its tunnels, shafts and abandoned passageways, you need to take a guided tour of Berlin Underground. This is a chance to encounter long-forgotten places such as air-raid shelters, cellars and bunkers of days gone by. It's even possible to book guided tours with people who lived through those days. You can find more information about Berlin Underground here.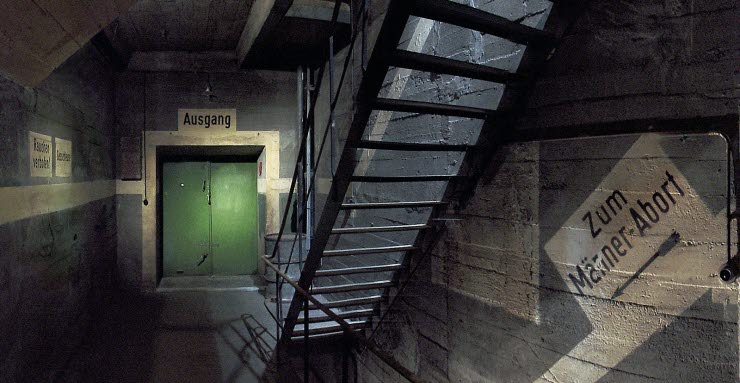 (Photo: Berlin Unterground/Frieder Salm)
Gerichtshöfe
The district of Wedding is not up and coming; it's been here a long time. The former workers' district of Wedding has now become a true pearl in Berlin's urban landscape. However, for many tourists this neighbourhood is still a blank page. For example, the Gerichtshöfe court on Gerichtstraße. This area encompasses 6 courtyards, and features art studios, restaurants, bars and some truly impressive architecture.
Graffiti tours
Berlin is the graffiti and street art capital of Europe. Probably the most famous graffiti wall in Berlin is the East Side Gallery. Everyone is familiar with this attraction. But there are also other less known "Halls of Fame" where famous artists have immortalised themselves in picture form. Berlin's urban landscape is characterised by the distinctive marks left by celebrated and unknown street artists. You just have to keep your eyes open or choose to be guided by people who know their way round.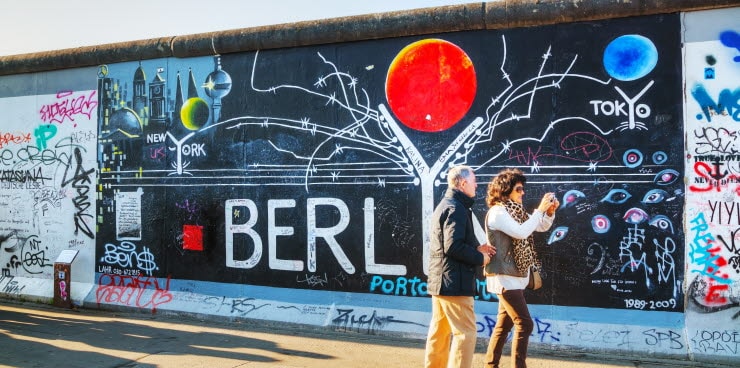 bicycle along the Havel
One of the most beautiful cycling routes in Berlin is without doubt the north-south route along the Havel river. Regardless of where you start your cycling tour, it's always a real enjoyment. One great advantage of the cycling trail is that you can ride almost continuously alongside the Havel. Past lonely beaches, beautiful meadows, ancient beer gardens and wonderful suburban villas.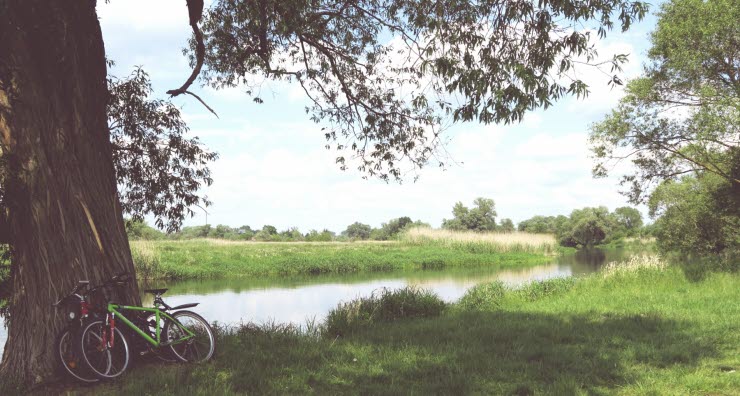 Basketball court with outsized artwork
What does an elephant have to do with basketball? A great deal in Kreuzberg. Since 2016, a basketball court in the Theodor-Wolff Park has sported a 24-metre high mural in the form of an elephant's head. This colourful backdrop tempts players to come and shoot some hoops.
CapRivi beer garden on the Spree
Anyone who crosses the Caprivi bridge by car will miss out on one of the most beautiful beer gardens in all Berlin. The CapRivi Biergarten lies directly beneath the bridge by the Spree river. Here, as is typical for this kind of establishment, many tables with beer benches are set up ready to welcome customers. This isn't unique but its location between the Spree river and Charlottenburg Palace makes it one of the (as yet!) undiscovered gems of the Berlin pub scene.