Kymat feat. Thomas Koch
The artwork 'Drop' can be heard in the hotel's lifts and seen in the corridor of the 7th floor. The artist Kymat created the calming sound of water, which was then photographed and visualised in an impressive way by Thomas Koch.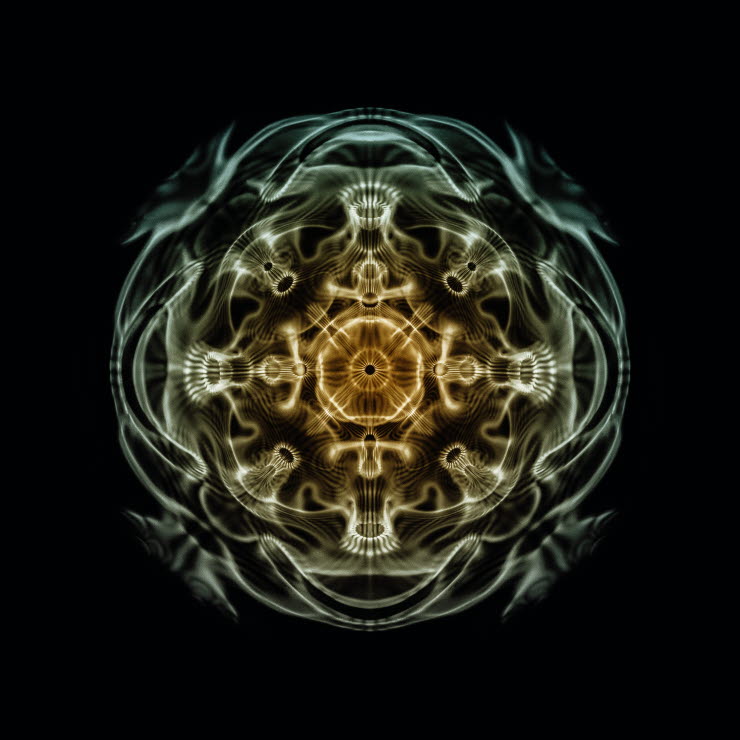 The sound becomes visible in a water-sound-image installation. With the help of a loudspeaker and clever lighting, a wave pattern is created in a water container. Depending on the frequency and set up, individual structures – some static, some moving – appear on the surface of the water, which are then photographed in Thomas Koch's Kymatic laboratory. These water-sound-images are a process of alternating chaos and order, as occurs constantly in nature. The orderly, static patterns and forms can be found in the world of flowers, plants, animals and people.
In the lifts at Scandic Hamburg Emporio, guests are accompanied from the dark sea bed to the bright surface of the water by the song 'Drop' from Kymat's album 'Good Vibrations', enabling them to hear and sense what is visualised in the water-sound-images, which can be seen on the 7th floor.
You can find out more about the art of Kymat and Thomas Koch on their websites: