The west coast of Sweden
Visit the Swedish west coast during the summer and explore the beautiful archipelago and its many islands. Our hotels along the coastline are located perfectly for your Nordic adventure. Make day trips along the beautiful coast line and do some island hopping. Rent a bike and cross the waters with the ferries, an easy way to get around.
Explore the west coast and the idyllic islands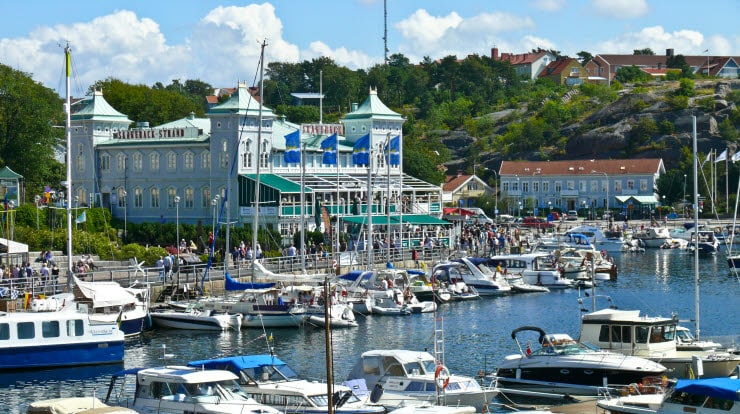 For outdoorsy travellers the maritime surroundings are perfect all year round. The coastal cities often get associated with relaxation during the summer, but there are plenty of nearby sights and hiking possibilities all seasons.
Stay at Scandic Laholmen and visit the beautiful Koster Islands. Go on a seal safari, snorkel, kayak or hike in Stromstad's many nature reserves. Scandic Laholmen is a perfect starting point to explore the coast southward. Explore the little town of Fjallbacka where the actress Ingrid Bergman often visited and go as far out in the archipelago of Bohuslan to the beautiful oasis of The Weather Islands.
From our hotels in Gothenburg it's not far off to popular Marstrand. A sailor's paradise for sure. Eat well and walk around among the charming shops. Carlsten Fortress is a must during the visit. If you want to stay closer to the city, Gothenburg's northern and southern archipelago is magically beautiful, moreover just a tram ride away. Rent a bike and explore the islands from Hono and Bjorko in the north to Donso and Vrongo in the south. Enjoy a home made meal, live music and sunset.
Scandic Hallandia is located in the city of Halmstad only five minutes of cycling to the beach and coastlife. Pack your hiking boots and walk the Prince Bertil's Trail, 18 km starting at Halmstad Castle along the sea to Tylosand and Mollegård.
Explore and enjoy a picnic basket
Pack a picnic basket to the brim with Swedish delicacies and make a stop wherever and whenever you find a perfect spot to sit down. It's the best way is to discover the gems and at the same time get to know the surroundings. And when the day ends and you feel tired, your hotel is waiting for you.