The Funen Village (Den Fynske Landsby)
Explore The Funen Village - an open air museum showing a Funen village as it might have looked in the 19th century. The museum consists of farms and buildings, all of which have come from around Funen and the islands.

Take a step back in time at The Funen Village.
A village wife is busy with her spinning in the comfortable living room. In the kitchen, a housewife is bustling to prepare the evening meal. Out in the woodworking shed the men are busy working with their many tools. This is what everyday life in a Funen village could look like in the 19th century. Actors bring the past to life in The Funen Village and you can experience it close up.
If you want to know how a Funen village looked in the days of Hans Christian Andersen, pay a visit to this open-air museum. You'll find superb half-timbered houses with flowery gardens, ponds and a village street. The museum has gone to great lengths to maintain historical accuracy in all its activities. So when houses and buildings are maintained, materials and methods from the 19th century are used.
There are animals in the stables and pastures all year round. Many of the activities you can experience at The Funen Village follow the seasons, so no matter when you visit the museum, you'll always experience something new.
The museum is open from spring to autumn, and during holiday periods in particular there is much to discover in The Funen Village.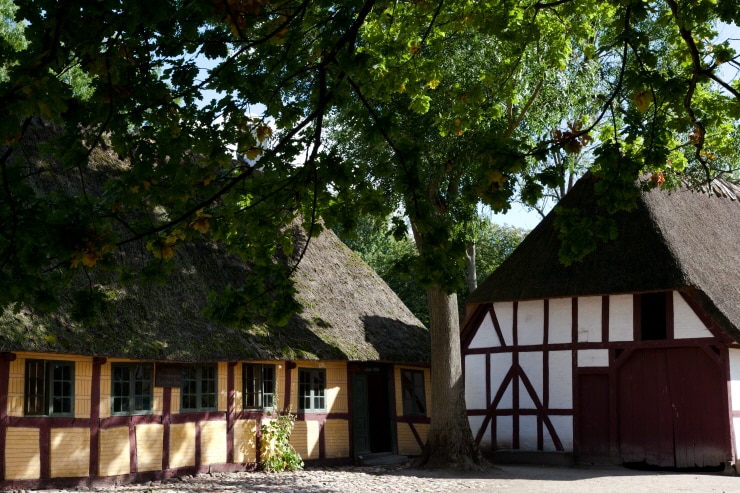 Hotels close to The Funen Village
You'll find our cosy hotel Scandic Odense only 5 km from The Funen Village. Our hotel is the perfect starting point for exploring all the attractions at Funen. If you come by car, we offer free parking in front of our hotel.