Design District
Design District Helsinki is a creative cluster in the heart of Helsinki. It is absolutely worth a visit. The area expands from Kamppi to Punavuori and Kaartinkaupaunki, covering 25 streets and 200 interesting destinations.
Interesting shopping
Get to know Finnish design and architecture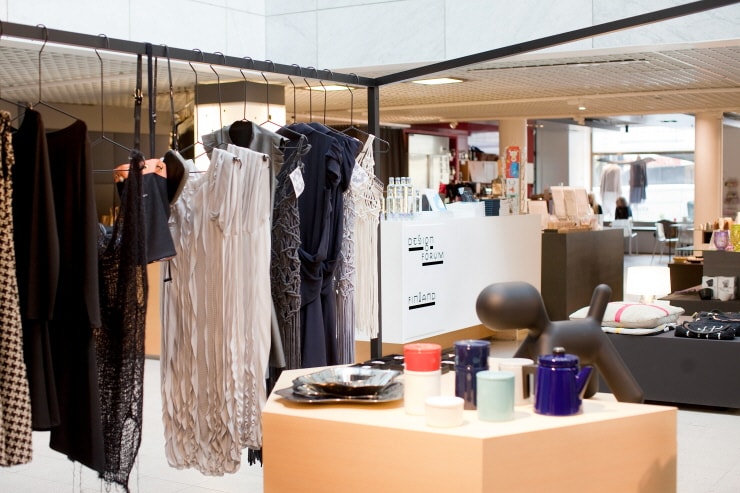 In addition to renowned Finnish operators such as Artek, Iittala, Marimekko and the Design Museum, interesting design boutiques and galleries, as well as cafés and restaurants of distinctive design, are represented in the area.
Looking at the street views
In addition to Finnish design, you can enjoy the magnificent influences of architecture of many eras.
The Helsinki railway station and the National Museum are fine representatives of the national romantic style. You can admire multi-storey Art Nouveau blocks on a walking tour in Katajanokka, Kruununhaka and Eira.
The area surrounding the Senate Square represents the neoclassical style, while the Olympic Stadium and the Lasipalatsi (Glass Palace) represent the functionalism of the 1930s. The most imposing modernist buildings are the Tempe Square church and the Finlandia Hall, designed by Alvar Aalto.
Hotels near the Helsinki Design District
Scandic Simonkenttä and Scandic Marski are located on the edges of the area. The ambiance of the Design District is within easy reach of both.