Summer in Lappeenranta
Lappeenranta offers many kinds of fun things to do and experience in the summer. There are big and small events in the city throughout the summer.
Wonderful summer destination on Lake Saimaa
Finland's biggest sand castle
Around the summer there is hustle and bustle in the city's shopping streets, market square and the harbour. In the summer, Finland's biggest sand castle will rise again in the harbour.
The blue Saimaa
On the hottest summer days, the blue Saimaa tempts you to a cruise. You can travel on a visa-free cruise along the Saimaa canal as far as Vyborg in Russia.
Theatre and music by the water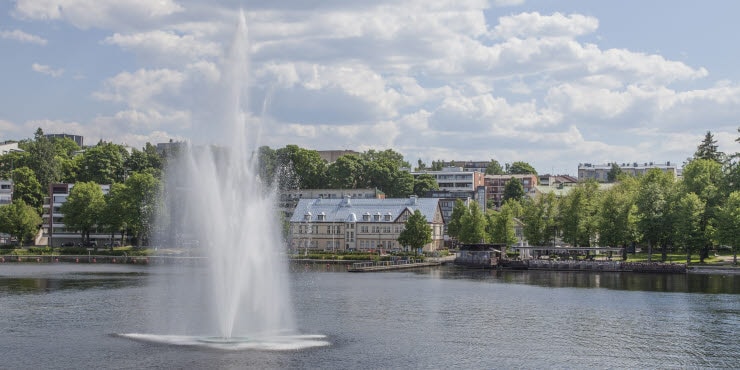 In August, you can enjoy folk dance and sing-along events at the summer theatre.
The Humppaa ja Skumppaa festival in Lappeenranta fortress draws visitors from near and far at the turn of June and July. Come along and enjoy the summer and the relaxing Karelian ambiance!
Accommodation in Lappeenranta
Our hotel in Lappeenranta, Scandic Patria, is located in the city centre, near the Saimaa shore and the harbour.