Do you prefer an active holiday or relaxation?
A spa holiday offers a refreshing break from everyday life. Our spa hotels provide fun activities for guests, whether you like to exercise, relax, pamper yourself or have a nice time with your family.

Choose a spa hotel that suits you
Our spa hotels are quiet places to rest for those looking for a relaxing holiday, but you can also enjoy an active holiday together. Our spa hotels are suitable for both children and adults. Whether you want to exercise in the beautiful Finnish nature, enjoy a romantic pampering holiday for two, or have fun in the water with the whole family, you can find a spa hotel suited to your needs. Free use of the spa facilities is always included in the price of the accommodation!
Do you love peace and quiet? A spa holiday is the break you need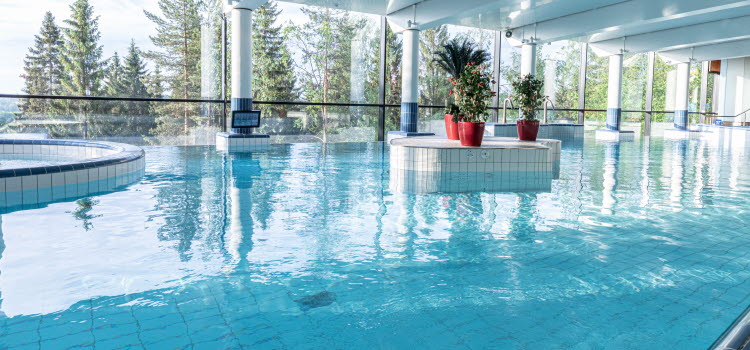 If you wish to spend a relaxing and leisurely holiday in peaceful surroundings, a spa holiday is the perfect choice. Relax in soft steam and let your everyday worries fade away as you enjoy the tropical pools. A spa holiday also gives your mind a rest by allowing you to spend time in nature. There are excellent outdoor exercise areas near our spa hotels. At the end of the day, you can retreat to your own room and enjoy a good night's sleep in a comfortable bed.
You can spend a quiet spa holiday in Scandic Aulanko or Scandic Laajavuori, for example.

Adult pampering – a refreshing Day Spa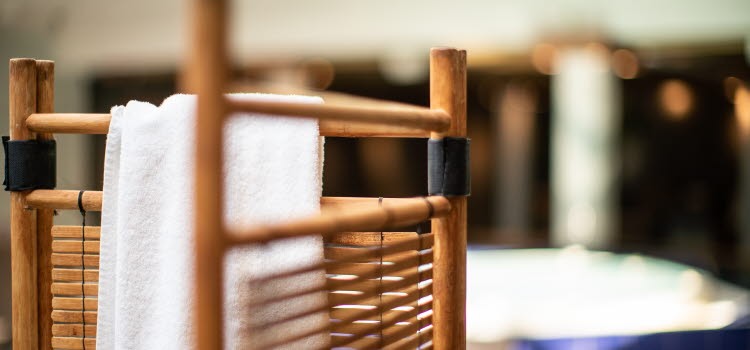 Would you like to pamper yourself and your partner? The Day Spa facilities at our spa hotels offer wonderful pampering treatments. Enjoy different kinds of facial, hand and foot treatments, classic massages or hot stone massages, for example. Our spa hotels also feature many tropical pools and saunas for every taste. Jacuzzis and massaging water points guarantee you a wonderful holiday, leaving you feeling pampered.
You can enjoy the Day Spa treatments at Scandic Eden Nokia and Scandic Laajavuori.
Plenty of action – the spa is also suitable for those who love active holidays
You can also be active at the spa! You can exercise outdoors in beautiful scenery all year round near all our spa hotels. You can find versatile exercise and outdoor activities at Scandic Aulanko and in the surrounding areas. Golf, horse-riding, tennis, bowling, kayaking and walks in nature have always been a big part of Aulanko. The well-kept and well-lit park roads and outdoor trails bring joy to outdoor enthusiasts all year round.
Our wellness hotel, Scandic Siuntio, also offers wellness activities and other options. Take part in water aerobics or group exercise classes and feel refreshed at the hotel's spacious gym. You can also find beautiful and peaceful outdoor exercise trails in the hotel surroundings.
Family-friendly spa hotels bring joy to the whole family
A spa holiday is an excellent choice for the whole family! You will find good swimming spots for all ages in the pool facilities at our spa hotels. Our spa hotels also have a playroom, which offers great activities for children of all ages. Many of our spa hotels also have spacious family rooms.
Our spa hotels and surrounding areas offer great activities for families with children. Near Scandic Aulanko, for example, you can find ​Hugo Park adventure park​, which also has a fun mini golf course. In addition, Scandic Aulanko and Scandic Laajavuori offer glow bowling for the whole family.
Children under 13 always stay for free in an adults' room and receive a welcome gift on arrival at the spa hotel.