Things to do in Tampere
Choose a hotel in Tampere city centre and enjoy a comfortable stay near the Tammerkoski rapids and an urban area that is dominated by old redbrick factory buildings.
Spend a holiday in Tampere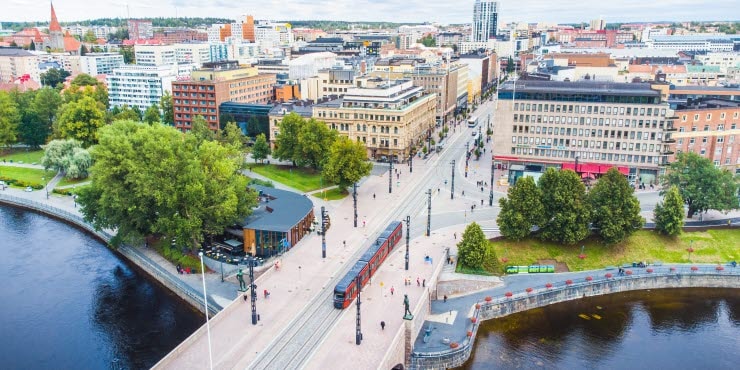 There's plenty to do in Tampere for the whole weekend. The cultural offering is diverse, and you can find unique culinary experiences both in the markets and top restaurants. Nowadays the old Finlayson factory area is booming with restaurants, shops, museums and galleries. Tampere city centre is perfect for all kinds of shoppers with both large, well-known shops and small special boutiques.
Theatres, museums and concerts

Tampere has a diverse cultural offering:
The Moomin Museum is based on the original book illustrations by Tove Jansson. In the exhibition, you can also find the five-floor, two-metre-tall Moominhouse.

The Vapriikki Museum Centre by the Tammerkoski river offers much to see and experience, and always has more than ten exhibitions open for you to visit.
The changing exhibitions at the Tampere Art Museum are worth a visit.
The Sara Hildén Art Museum is situated near Särkänniemi amusement park.
Museum Milavida recounts the history of Tampere in an interesting way. The building is amazing and both adults and kids alike will enjoy the exhibition. There are beautiful park areas near the museum, such as Tiitiäinen fairy-tale park. In addition, you have amazing views over Lake Näsijärvi and Särkänniemi from the hill.
Shopping and restaurants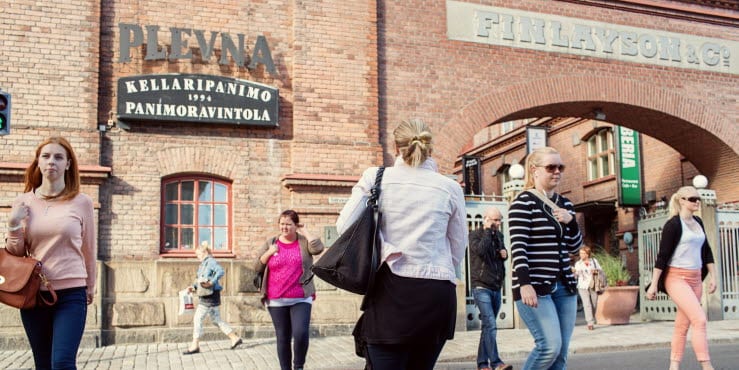 In the Finlayson area, you will find the Tallipiha Stable Yards, boasting a variety of shops with handicrafts and interior decoration products, as well as delicacies in a retro cafe. When visiting Tampere, you should also explore the Muka va flagship store that offers products by Finnish designers.
You can fill your stomach easily in Tampere. Legendary restaurants such as Tillikka and Ohranjyvä are worth visiting. You can also visit the biggest Market Hall in the Nordic countries, the first cat cafe in Finland, numerous small local breweries and the idyllic Waffle Cafe.
Outdoor pursuits and activities
In addition to the Särkänniemi amusement park, you can spend your holiday in Tampere doing many outdoor activities and enjoying nature. The city has several disc golf tracks, one of which is located on the shore of Lake Pyynikki, next to Scandic Rosendahl, where you can also enjoy a workout by climbing the steps up to the Pyynikki observation tower. There are many beaches and public saunas in Tampere. The Rauhaniemi public baths offer swimming and sauna all year round, and the quieter Kaupinoja Sauna near the city centre also offers many services, such as canoe hire.
Accommodation in Tampere
Scandic has 5 hotels in Tampere, 4 in the city centre and 1 amongst the magnificent lake scenery of Pyynikki, a short walking distance from the city centre.