Museums in Frankfurt
The banking metropolis is multifaceted and is always full of surprises with its varied range of easy-going cultural events. From Old Masters and Modern Art to Nature and Technology, the numerous museums offer an entertaining journey through the history of culture and science. We have compiled a list of the most popular museums in Frankfurt for you.

Städel Museum
Maybe the most famous museum in Frankfurt always leaves a lasting impression with the sheer quantity of its artworks from every period in the last 700 years. The Städel Museum exhibits a wide range of different sculptures, paintings and photographs from its stock of historic and modern art. When on your voyage of discovery through its corridors, be sure not to miss the many, constantly changing exhibitions.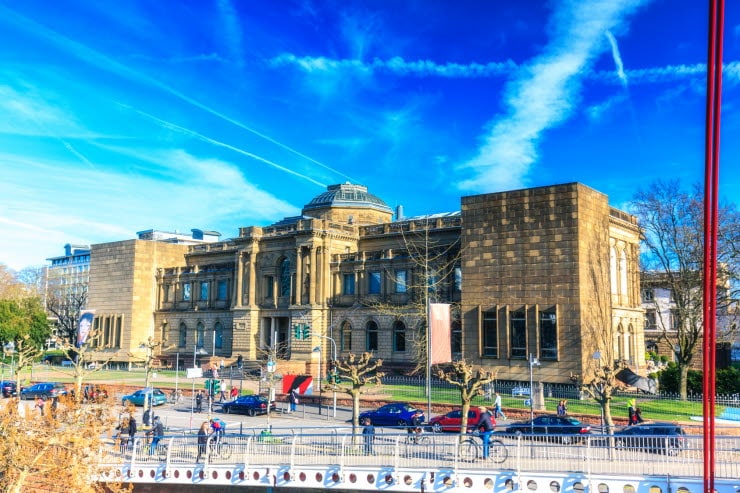 MUSEUM FOR COMMUNICATION
The Museum for Communication offers an exciting glimpse into the communication of yesterday, today and tomorrow. In addition to the numerous hands-on exhibits that you can experiment with, the kids' workshop on the top floor of this museum makes it one of the most popular day's out for the whole family.
Senckenberg Natural History Museum
Germany's largest natural history museum is also well worth a visit with the kids. The impressively presented dinosaur skeletons alone are enough to make you stand gazing in wonder. But apart from dinosaurs, there are many other natural phenomena and animals to discover here, including the world's largest collection of birds.
Museum of Modern Art
This renowned museum for contemporary art houses a huge collection of modern and contemporary art, including paintings, sculptures, photographs and performance arts, with its exhibits including works by Andy Warhol and Roy Lichtenstein. The MMK Museum für Moderne Kunst is consistently the stage for exhibitions of global significance.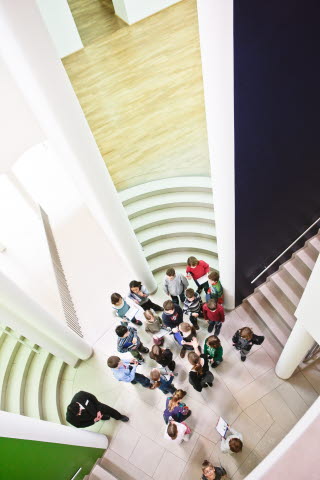 MMK 1 of the MMK Museum für Moderne Kunst, Frankfurt am Main, Photograph by Axel Schneider
German Film Museum
Not to be missed by any film fan: The German Film Museum permits a glimpse behind the scenes of Hollywood and other film studios. Visitors are not only invited to wonder at the film techniques of the past and present, but are also given profound insights into the box of tricks used by directors and producers. The many interactive exhibits make an excursion to the German Film Museum one of the most entertaining museum visits in Frankfurt.
Just a short walk away
Anyone coming to Frankfurt can hardly avoid a visit to one of itsmany famous museums. Because the place with the largest number of museums in Frankfurt is that wonderful promenade that gives Scandic Frankfurt Museumsufer its name. The Museumsufer is directly opposite our hotel and is only a short walk away along the bank of the River Main.